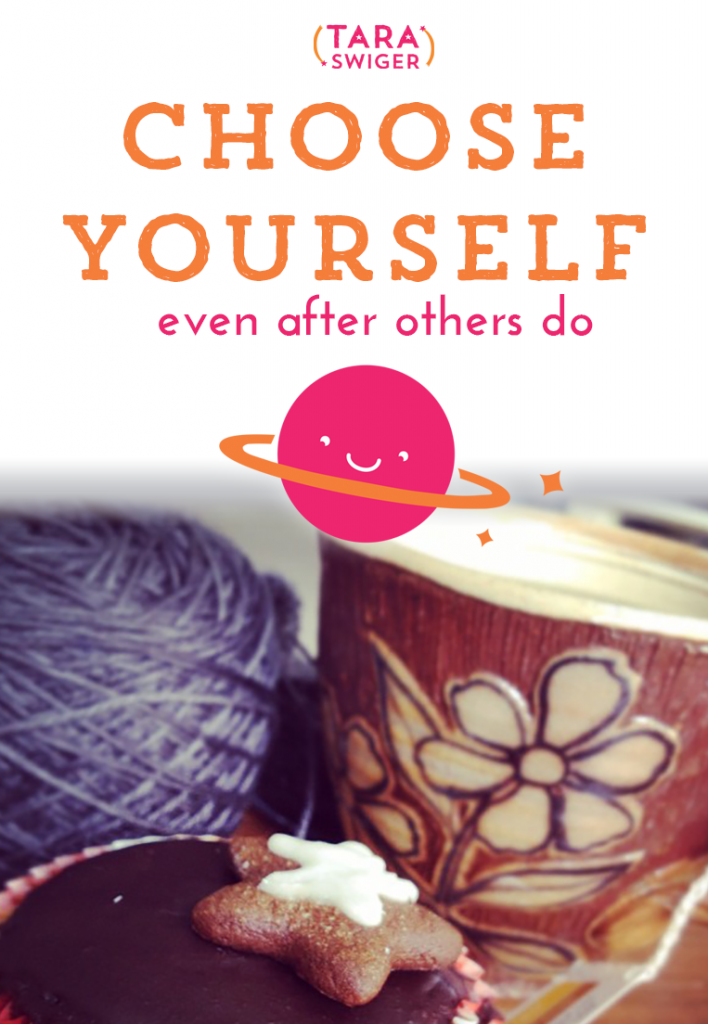 While reading Choose Yourself  last night, something clicked and I suddenly spotted the connections between conversations I've had with publishers, teachers and workshop-holders.
First conversation:  I was working with a book publisher a few months ago (on her business) and she despaired that her authors seem unwilling to take charge of their own book marketing. They seemed to believe that after she agreed to publish their book, they were off the hook for all marketing and sales. I was flabbergasted, because every author, no matter the size of the publisher, is responsible for their own book's success. All of the New York Best-Selling Authors? They hire publicists (like this guy, who wrote a great book) with their own money.  Being chosen with a publishing deal does not guarantee your book will sell. 
Second, and seemingly unrelated, I was talking to the Studio Manager where I held my workshop "Create + Market Your Craft Class". She despaired that teachers expect her to do all the marketing to fill their class. I was flabbergasted, because if you want a full class, you have to spread the word to your audience, which is full of people likely to take it! (How to do this was half of what my workshop covered.) Being chosen by a venue does not guarantee your class will fill. 
So as I was reading Choose Yourself, I realized that the connection between these stories is that people worked hard to be chosen by a publisher or a class venue, and then they thought their work was over. They thought that being chosen was the point, that it provided all the validation they needed. They thought the Chooser (the publisher, venue, gate keeper) would suddenly swoop in and do all the hard work of making their creation a success.
But this isn't how it works.
There's not a point in your creative work where you get to sit back and stop marketing.
(Remember: marketing = every communication with your customer.)
Sure, after you build a community of raving fans, you can shift your focus to serving them beautifully (instead of pursuing new people)…but you have to keep showing up with your best work, and you have to keep talking to them. (Which, by the way, is exactly what you do in order to get fans.)
If you're holding out hope that you'll suddenly reach a point where you can stop reaching out, communicating and connecting, you're missing out. You're ignoring the most valuable asset you have: the lessons you're learning as you grow. You're missing what your customers are telling you they want right now. And you're only going to be disappointed, because you never are going to reach that imaginary point of success. 

I've had clients and students that had massively huge online followings, that  had mutiple-book deals, that sold thousands of dollars in products each month. And each of them still, long after the "success" came, continued to communicate with their customers on a regular basis.
No matter who chooses you (press, publisher, customers) you have to keep choosing yourself, doing the work, over and over every day.
Don't despair.
This is actually brilliant news (although if you've been telling yourself you hate "marketing" you may think otherwise), because it means that you have the power. You have the power to make an impact with your book, class, product. You don't have to wait around for anyone to recognize your genius. You can start today, and instead of looking forward to being done, you'll create a sustainable system that can last years.
Have you been waiting around for someone to choose you?
(Or for the chooser to do your work?)