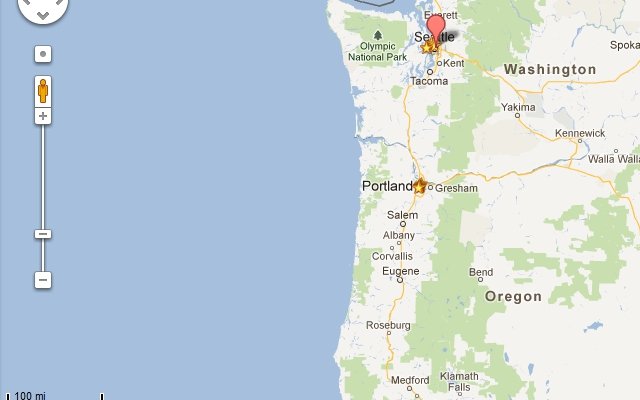 Last week I was talking to  a map-maker and she said, You know, that goal I set, the endpoint for the map, it just doesn't fit anymore.
Exactly.
The map is not the territory.
Although maps are so vital to planning where you want to go, they're not the same thing as real life. Building your business, meeting your goals, exploring the world, it looks nothing like you thought it would.
Even if you crafted a really excellent, detailed map.
Even if you created it based on experience, and wisdom, and you thought we were traversing the same forest you've already been in.
Nope. The map you make is very different from the experience you have.
And that's a good thing!
The map is a guide, it's a starting point.
But the territory, the actual reality of moving towards your goals, that's the good stuff. That's growth and learning and adventure.
So if you made a map and set a goal and now you're only 1/3 of the way through it, and you look around, and you say, What the what? That's ok.
No, it's perfect! Because you are finally out of your head, off the page and on the real path.
You haven't done anything wrong, you've just learned more. So take out your map and edit it. Add in the rocks you didn't know were there. Build a bridge over that raging river. Take a side trip to refuel.
Whatever you learn from the territory: use it. Apply it to your map.
Or maybe you need a whole new map with a whole new endpoint. Maybe you realized halfway there that there is not where you really want to be. That's ok too! Find a picnic table, right there in the middle of your real life and make a new map.
(I totally stole this phrase from Alfred Korzybski. When I read it, I couldn't believe how totally it reflected map-makers experience!)
For more map-making inspiration, see Melissa's, Amy's, or Kristine's.