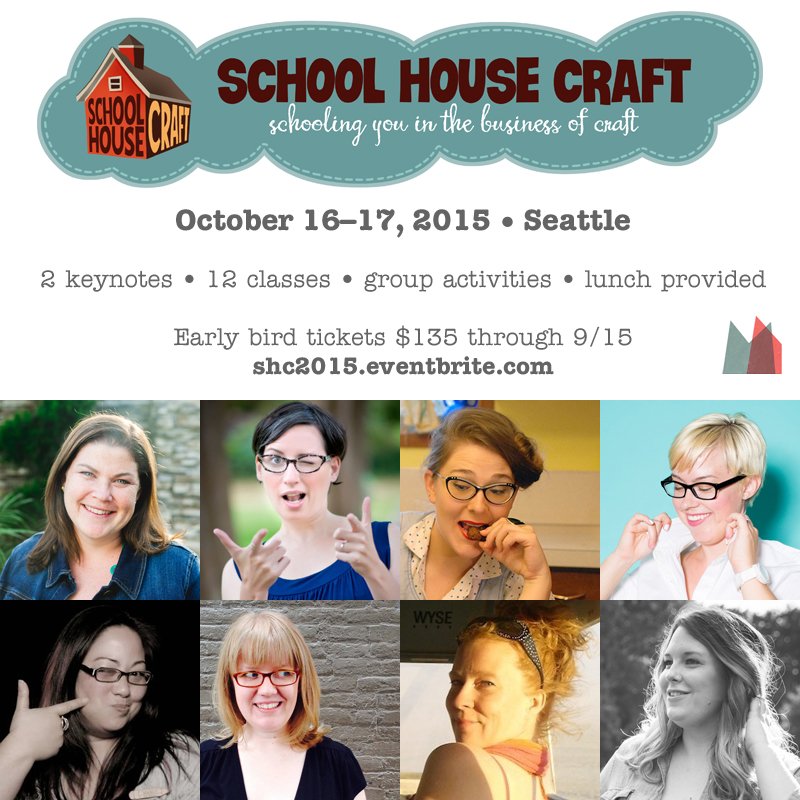 Super exciting news guys: over the last month, I have confirmed FOUR in-person events for the next 6 months. You can see the full list here, but today I want to tell you about the closest one. (Want reminders about all upcoming events, both online and off? Sign up here!)
On October 16-17, I'll be at the School House Craft Conference in  Seattle, WA! You can grab your tickets here.
I'll be teaching:
Pay Yourself – find the profit and sustainability in your business
Craft your Customer Path – how strangers find you, fall in love with you, and become raving fans
Get More Done – how to get what matters done, no matter how much time you have.
I am SUPER excited! Not only to teach on my favorite topics, in one of my favorite cities, but to get to hang out with the fabulous people who will be there! Y'all know I love Kim Werker and Marlo Miyashiro (Marlo hired me to teach my first-ever live class, for EtsyRAIN, 3 years ago. I was, uh, in need of improvement), and I'm delighted to have the opportunity to get to know the other teachers better.
And more than THAT, I'm THRILLED at the chance to see YOU! So if you're in the Seattle area, I'd love it if we can meet and hang out at the conference!
If you're going, be sure to say hello and tell me you're a reader!