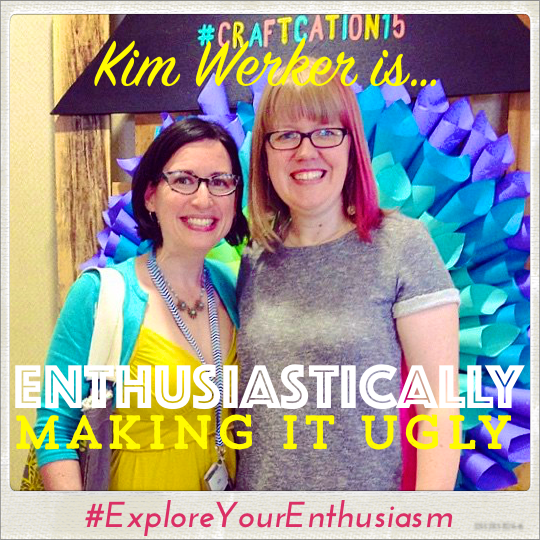 Podcast: Play in new window | Download
I am super squealingly excited about today's podcast: it's a snippet of a conversation with my good friend and the all-around awesome person, Kim Werker. We talk about the great advice she got as a freshman and the spiral that brought her where she is now, as an author, editor, teacher and maker.
This was recorded at Craftcation, by the fantastic Mike of MB Studio Services (if you're in SoCal, hire him to produce your podcast!).
You find more Kim Werker on Instagram, her website, on Craftsy, and in her book, which I adore. 
How to listen
You can subscribe to it on iTunes (If you do, leave a review!)
You can listen to it using the player above or download it.
Subscribe or listen via Stitcher (or subscribe in whatever you use for podcasts – just search "Explore Your Enthusiasm" and it should pop up!).