This is the third in a series of  interviews with smart people who are crafting a business. Part friendly chat, part case-study, all helpfulness!
If you know someone I should interview (even you!) let me know.
Today I'm talking to my friend Rob, who has the dubious honor of being the first of these interviewees that I knew pre-Blonde Chicken Boutique. In the 6 years I've known him, he married the gorgeous Sam (who I taught to knit!), made an adorable baby (see below) + grew a photographry business.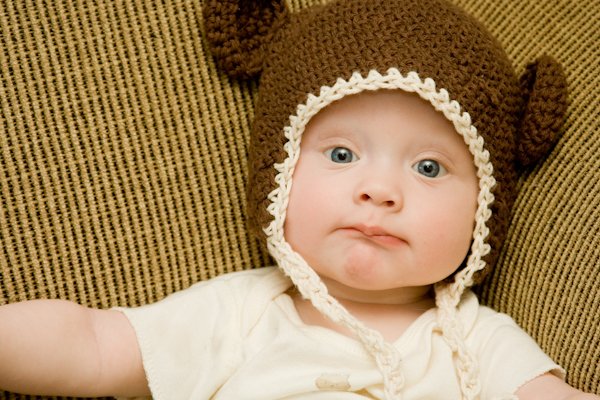 How'd you get started in photography?
I have liked photography as far back as I can remember. I always like learning a new skill, even if I don't pursue it beyond learning the basics, and both my grandfathers were amateur photographers.
My father is a bit of a photographer, and so when my sister was old enough to start learning photography she took his camera. And he eventually bought a newer, slightly nicer camera. Once I was old enough to start really experimenting with photography I took over that camera. No doubt, in a few years my son will have his eyes on my camera.
For me, it was the first form of art where what I produced matched or approached what I had imagined. My drawings, and later my prints and sculptures, rarely end how I hoped when I started.
What led you to start the business?
I never planned on photography as business.
Photographers become known for their style and themes, and I had a hard time imagining my path to success would be a nationwide fame for documenting my parents' back yard.
My mother is a ceramic artist, and we went to a lot of craft shows.  In my mind, craft show photography and gallery photography were my two choices.
Service photography, I hadn't thought about.  Later I would consider
journalism, portraiture, studio, and event photography, but that all
came after my first professional work.
How it really began…
One day, I go over to my friend Westen's house.  Right after I arrive,
I overhear her mother say,
"It's ok, Rob will take care of it."
"Hey Westen, what am I going to take care of?"
"Rob, you might be a little annoyed."
"Why don't you tell me while I make a sandwich."
A delicious sandwichis very calming, so I started making a sandwich.
"You're going to be my wedding photographer."
"Westen… there are normally steps, like, 'Hey Rob, guess what, I'm
engaged' and then maybe a 'Hey Rob, can you do my wedding photography?' and so I feel like me overhearing you already telling people I'm the photographer is kind of doing it wrong."
"But that's not what I did.  So now you're my photographer."
"Okay then."
And from then on I was a professional wedding photographer.
How has your business changed through the years?
What's changed the most, and continues to change, is the amount of not-photography that my wife and I do as part of the business.
We had a very unique business model for our location when we started.  Sam
was my just girlfriend at the time of the first wedding, but I realized I was in over my head, and needed a partner to help me through.  So we always shoot a wedding with two photographers.  Not a photographer and an assistant, but two full photographers.
And does that make you different from most wedding photographers?
When we moved to Madison, what made us unique in Dayton (2 photographers)  made us part of a regular subset of wedding photographers: husband and wife teams.  So
as I started to realize how much more competition we had, I wondered
what would make us stand out now.
What makes us stand out from photographers in the sames groups?  It's our experience, and how we share it with the customer.  As we learn from each wedding, we are able to share with our customers what we've learned about making the day go smoothly.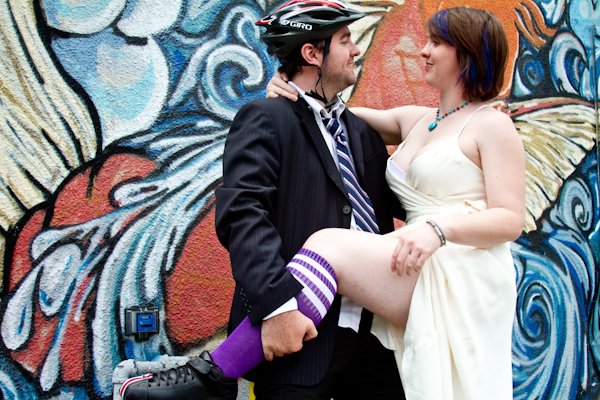 We share so much information with our customers, starting right at our
first meeting.  We make sure that we're the right fit for the customer.  As much as we would like everyone to hire us, we have a specific service we offer, and it's not right for everyone.  It's better to make sure you really are the customer's ideal, than to have a large base of unsatisfied customers.
We start fishing out what the customers' are looking for, and giving back to them a sense of how we will be able to meet their needs.  There's a balance that every artist who offers a service has to strike, between flexibility and sticking to who you are.  There are services we will never offer, because that's not who we are, and there services we will do by request only.
Right away we make ourselves clear on who we are, and what we can do for you.  But then we start asking questions about the plan for the whole of the day,  and that's when we really start sharing our non-photography part of the business.  Often our questions are met with "I don't know" and "We haven't talked about that" or "I didn't even know that happened."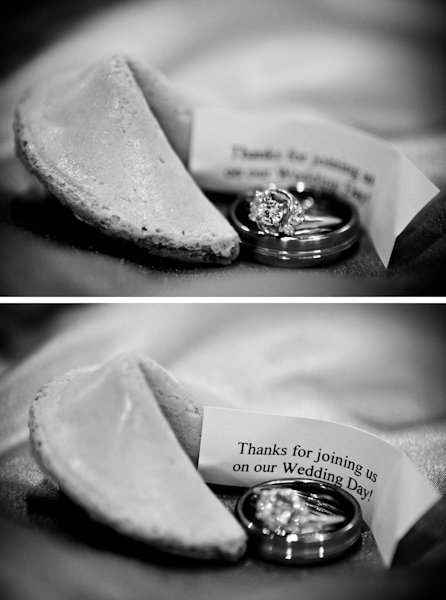 Sam and I have coached couples through cutting the cake.  We've trained ushers.  We've been the phone line from the girls getting ready to the guys getting ready.  I often teach the guys how cuff-links work.  For eight hours, we work with the couple, we work with the videographer, we work with the mc, we work with the officiant.  We become part of the day.  And that knowledge and involvement, grows a little with every wedding.
What has changed about the way you look at your craft, now that it's also a business?
Photography really appeals to me, not in spite of being a business,
but because of being a business.
I am able to earn part of my living capturing moments.
Especially with weddings, Sam and I are able to share scenes from a day to audiences who have personal connection to the images.  The bride and groom get to see what the other was up before the ceremony.  Family get to see pictures of three or four generations of relatives all interacting.  Invited guests who were unable to attend can watch the story of the day.  We, as photographers, effect how the day will be remembered in the years to come, and that's an amazing feeling.
Isn't that delightful?
You can find more about Rob + Sam (along with even more of their gorgeous photos at their website or hang out with them on their Facebook page.
My favorite bits of Rob-wisdom:
"There's a balance that every artist who offers a service has to strike, between flexibility and sticking to who you are.  There are services we will never offer, because that's not who we are."
"It's better to make sure you are their ideal, than to have a large base of unsatisfied customers."
"A delicious sandwich is very calming."
You see? It's all about Right People!
Finding your People starts with paying attention to what you do + don't want to do and making sure you don't take on any clients that expect something else from you.
How do YOU make sure you are working with only your Right People?
Tell us  in the comments!