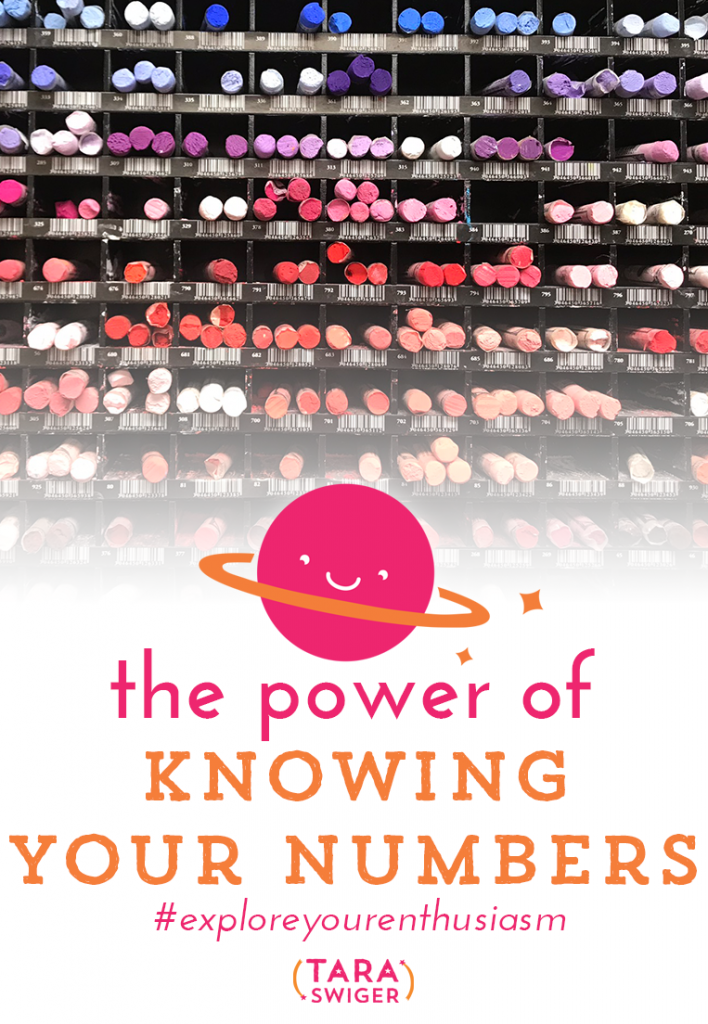 Podcast: Play in new window | Download
Knowing your numbers is powerful. By knowing your profit margins and your goals, you can make a monthly, weekly, and daily plan of exactly what you need to do in order to make the amount of money you need to make. So stop flailing around and get knowledgeable, so you can spend your time as effectively as possible.
Links I mentioned:
Call in and leave a message and we'll include it on the 200th EYE show:
(567) 393-8272
How to listen
You can subscribe to it on iTunes (If you do, leave a review!)
You can listen to it using the player above or download it.
Subscribe or listen via Stitcher (or subscribe in whatever you use for podcasts – just search "Explore Your Enthusiasm" and it should pop up!).
Get this week's transcript!
Enter your email to get your FREE transcript.