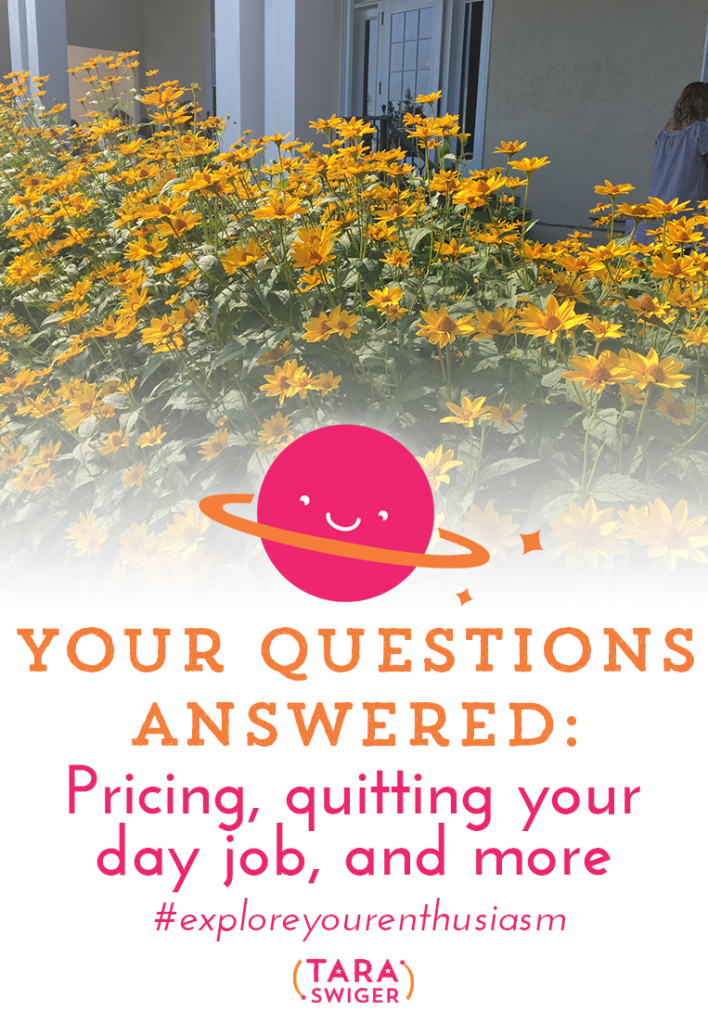 Podcast: Play in new window | Download
How do you go full-time? How do you avoid perfection while still continuously improving? How much time should you spend marketing vs making? How much is "too" much?
Today I'm answering your questions!
Links I mention:
How to listen
You can subscribe to it on iTunes (If you do, leave a review!)
You can listen to it using the player above or download it.
Subscribe or listen via Stitcher (or subscribe in whatever you use for podcasts – just search "Explore Your Enthusiasm" and it should pop up!).
Since this was a Q+A episode, I didn't make a transcript – but you can still sign up below and get access to my full library of transcripts from previous and future episodes!
Get Podcast Transcripts
Put in your email address to get access to the library of transcripts