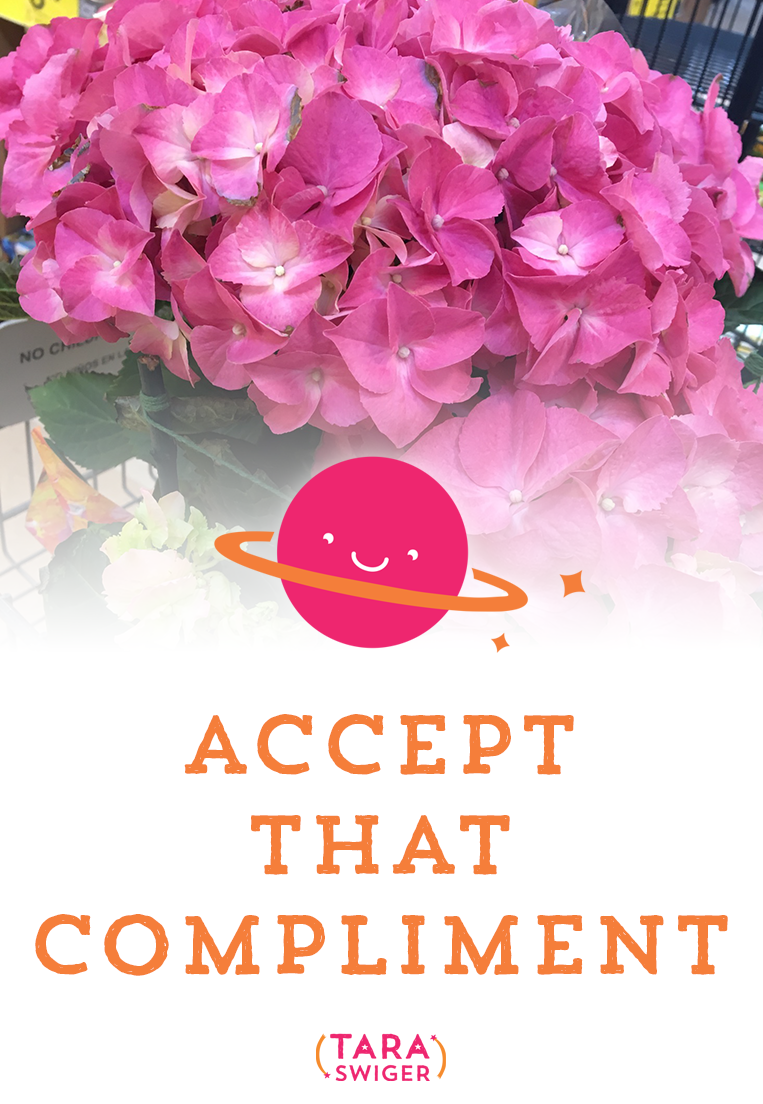 Podcast: Play in new window | Download
Wow, your hair looks fantastic today!
Your business is really taking off!
I love your shoes!
Your work is beautiful!
If I said this to you, face-to-face, how would you react?
If you're like most women, you will probably deflect, laugh it off, or flat out argue with me (and studies show that if you're a man, or are already pretty confident, you probably won't.)
This week's #BizConfidenceChallenge is simple, but SO HARD for many of us: Accept all compliments.
It's not as easy as it sounds, but it's sooooo important for personal AND professional reasons!
In this episode, we'll discuss:
How to accept a compliment
How NOT accepting a compliment undermines your reputation
How accepting compliments builds your confidence
Resources Mentioned:
Get more goodness and support the podcast: http://patreon.com/taraswiger
How to listen
You can subscribe to it on iTunes (If you do, leave a review!)
You can listen to it using the player above or download it.
Subscribe or listen via Stitcher (or subscribe in whatever you use for podcasts – just search "Explore Your Enthusiasm" and it should pop up!).
Join the Biz Confidence Challenge!
The Biz Confidence Challenge is LIVE once again (if you haven't joined us, it's not too late – sign up at the bottom of this post!). The Challenge is a 6-week practice in building confidence in yourself, so you can move forward in your business. Each week I send one challenge for you to do and then share on Instagram (with the hashtag #bizconfidencechallenge), then I explain how that  challenge will build your confidence in the next episode of the podcast, and then we dive even deeper and I'll share my own answer to the challenge + your reactions + I answer your questions in a weekly live webinar, each Thursday.
Sign up here to join the challenge!