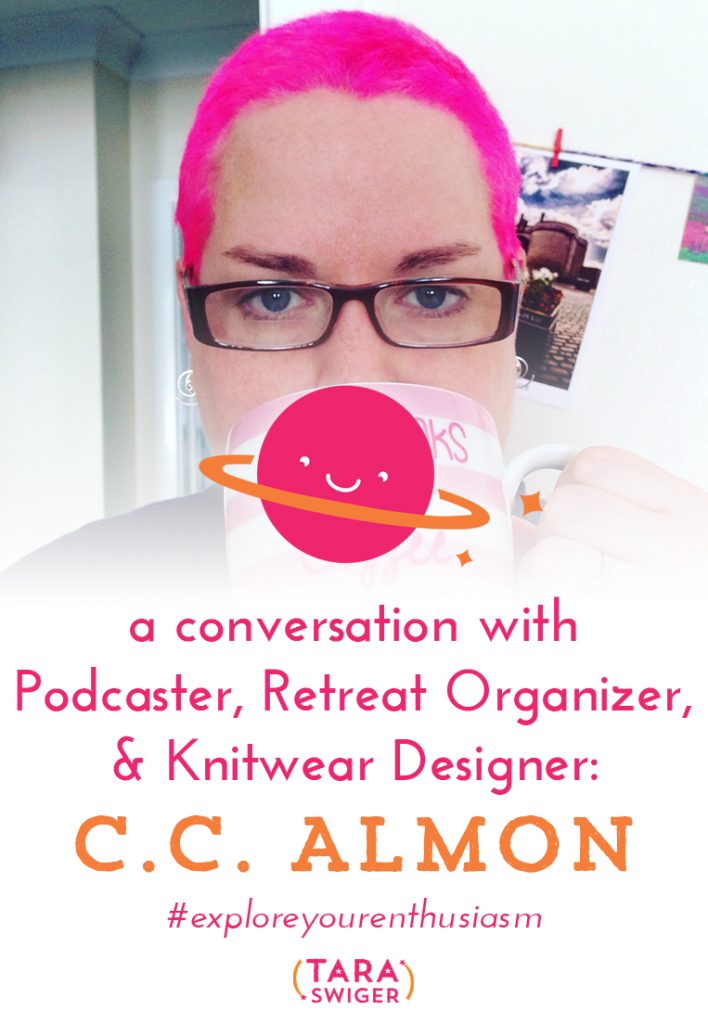 Podcast: Play in new window | Download
I am totally delighted to be talking to Starship Captain, video podcaster, designer and co-organizer of the Geeky Puffin Knitpalooza, C.C. Almon. We had a geeky, enthusiastic conversation (I'm more than a little excited that C.C. invited me to teach in the UK!).
We discuss:
What a knitting video podcast is. (Here's CC's)
How her online community helped her deal with chronic illness
What made the difference in her business and led to her biggest month ever.
What The Starship has contributed to her business
The upcoming retreat in England (where I'll be teaching!) and the corresponding knitalong (which I am SO excited about!).
How to listen
You can subscribe to it on iTunes (If you do, leave a review!)
You can listen to it using the player above or download it.
Subscribe or listen via Stitcher (or subscribe in whatever you use for podcasts – just search "Explore Your Enthusiasm" and it should pop up!).
Get early access
Get a free workshop on building your business foundation.
Meet a few of the Captains and learn their lessons
Be the first to be notified when the Starship reopens