I follow my enthusiasm by reading…a lot. And once a month, I share (some of) the books I read last month and the books I intend to read this month. You can join the informal book club by sharing your own list in the comments and find all the posts here.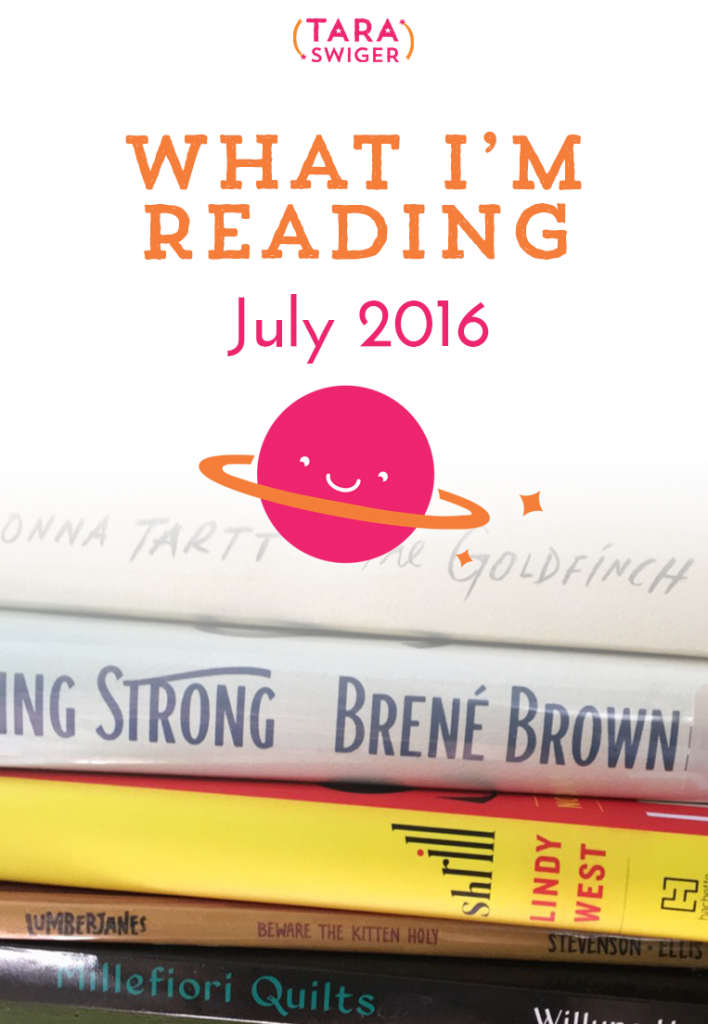 What I read
Sprint, at the suggestion of Joeli (You know we're doing an event together, in Manchester, England, right? Join us here!)
Shrill, by Lindy West – I got this as part of Book of the Month Club and LOVED it. Lindy is funny, smart, and writes about body love, feminism, and internet outrage (and backlash) in a way that I found very encouraging and cheering.
Eligible, by Curtis Sittenfeld – Another book from Book of the Month Club*. This is a fun retelling of Pride & Prejudice, set in modern-day Cincinnati.
Millefiori Quilts, by Willyne Hammersetin – I became totally obsessed with the quilt on the cover, La Passacaglia, after finding this hashtag on Instagram.
Lumberjanes – I loooove this comic! I read a lot of comics this month, but this is the one I recommend the highest! (Just ask me on Twitter if you'd like a recommendation of other good reads!) 
*The Book of the Month Club is seriously the best investment I've made in my own entertainment. I've loved both of the books, and I appreciate that I can pick which book they send, or skip a month whenever I want. I love it so much I went ahead and signed up as an affiliate, so I get a tiny discount on my membership whenever you sign up through my link. (I chose Missing, Presumed as my choice for this month!)
What I'm reading
What I read last July.
And in July 2014
What are you reading?
I could use some recommendations! What are you reading and loving right now?