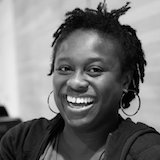 Today I'm sharing an adventure with Starship Captain and part-time knitwear designer, Denise Twum. Denise was introduced to knitting by her supervisor while working at her college's science library in 2006. Knitting kept her company as she traveled to five countries for a year of independent research, and she's been addicted ever since.  You can see more of her designs on Ravelry  as well as her website.
People have this fantasy of what it's like to be a full-time artist. But what's a normal day for you really like?
I used to be a full-time maker when I was at home with my newborn baby, and each day was different. What I realized very quickly was that, if I didn't lay out a plan for the day, or list out a few things I wanted to achieve, the day would go by quickly without me achieving one thing.
I'm currently a part-time maker and it's definitely very challenging, balancing my passion and love for this with a full-time job that I also love, but which is unrelated to my knitwear business.
On a typical day now, I spend most of my day at my full-time position, sneaking quick looks at my knitting emails during lunch time to see if there's a sale or an interesting email for possible collaboration. After work, I spend a couple of hours with the family, eating dinner and relaxing together. After the little one is asleep, that's when I get to party!!! …Okay not really, but I love my knitting work so much that it feels like a party for just me, from around 9pm to midnight every day.
Usually I bust out my needles and start knitting anything, with a vaguely formed idea of what I want to knit. I often undo my work a number of times before I find a design I like. Once that design makes me happy, I try to knit it in multiple color combinations to see how it looks.
In recent times, as I think about how I want my business to grow, I've realized that I also need to concentrate on the non-knitting aspect of the business, so some evenings, I'll dedicate some time to conducting research on what the current market looks like, what color trends are being set for fall, what my competition is doing, and ways to market my work and get it out there some more.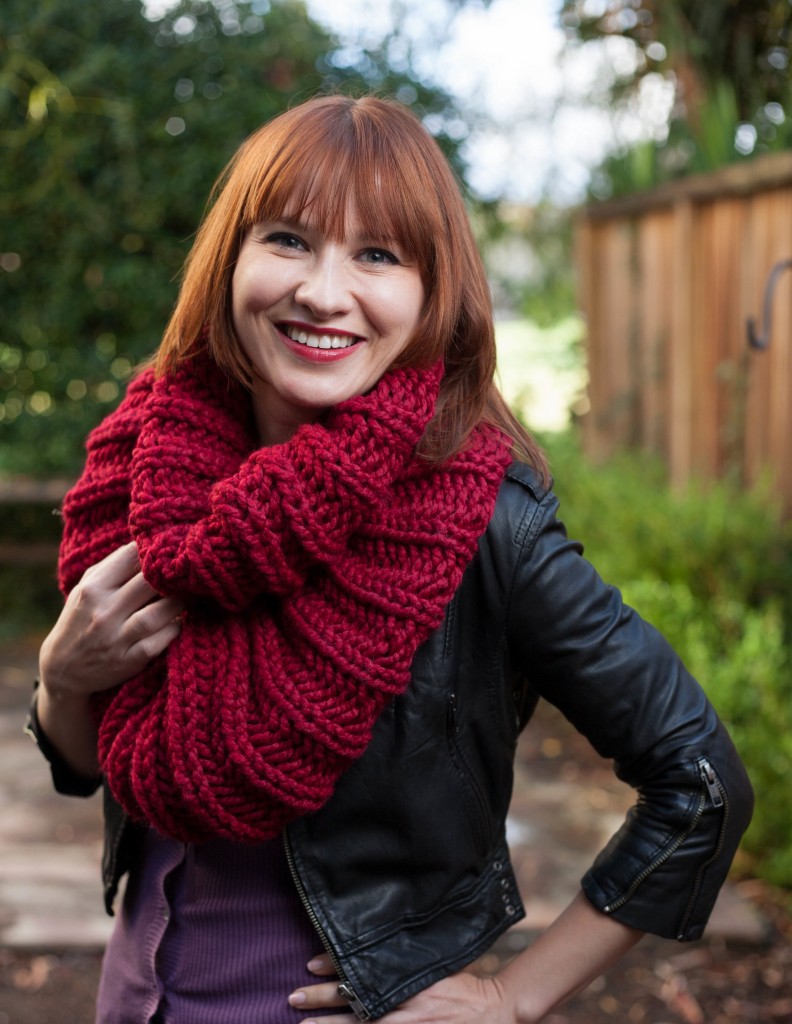 Denise's "Procragratification Infinity Cowl" pattern
There are so many ways to make a living as a maker – how are you doing it? What have you combined and how has that changed through the years?
Once I accepted that it would take a lot of work for me to convert this business to a full-time endeavor, I no longer feel that pressure and burden on me to succeed right now. I'm learning how I can use the seasonality of my sales cycle to my benefit, shoring up and knitting a lot of items, or coming up with ideas for new patterns during the summer lull, in order to get ready for the holiday and winter season.
I'm also getting more aggressive about improving and scaling the designing portion of my work. Compared to a handknit item, patterns are a lot cheaper cost-wise for my customers to purchase, and those sales will also boost my visibility on the outlets I use.
I'm also looking into selling in multiple channels, as opposed to my Etsy/Craft Fair combo that I've worked for the past few years. I'm very excited to see how that goes.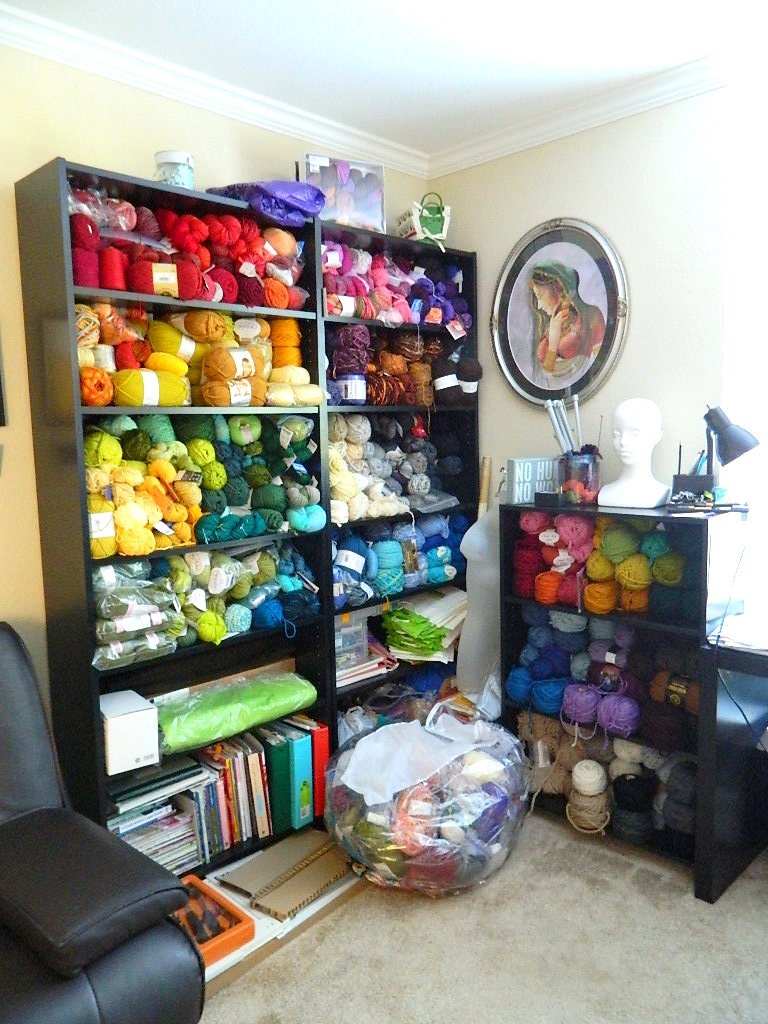 What new thing are you exploring now?
Right now I'm exploring a more unified packaging for the items I mail out. Right now I wrap my items and add a label, and it looks nice, but I'm looking to create an experience even with my packaging, so people are excited to open a package from NiseyKnits.
My definition of success right now would be to break even, be able to forecast how much I'll make each year, and to become one of the vendors people think about when they are looking for quality, handmade knit items.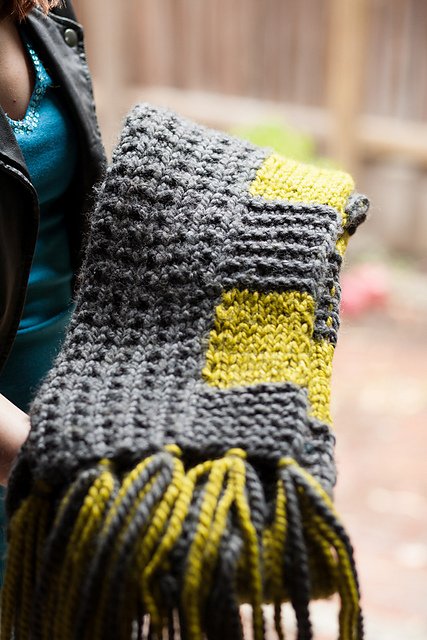 Denise's BlockTure scarf design
What's the next destination you're working towards?
I'm hoping I can get some of my items into some shops in the coming year, and publish some more designs.
Want to learn from other  Starship Captains? Sign up here to read their stories!