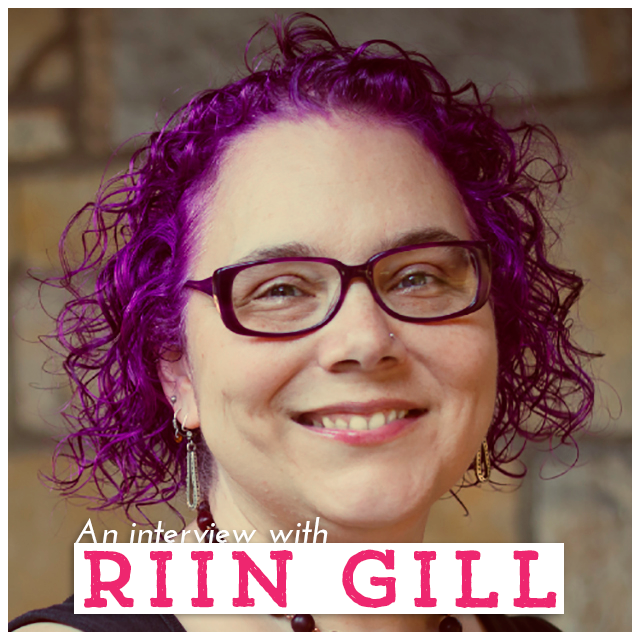 Today I'm happy to share the adventures of Starship Captain Riin, who is the owner of Happy Fuzzy Yarn. Riin knits, spins, dyes, runs Happy Fuzzy Yarn, and drinks a lot of strong black tea. She lives with her boyfriend, two rabbits, and a really astounding amount of wool in Ann Arbor, MI. Connect with Riin on Twitter, Facebook,or Ravelry.
People have this fantasy of what it's like to be a full-time maker. But what's a normal day for you really like?
Ha! There is no such thing as a normal day! Ok, there are some similarities … I get up, get dressed, eat breakfast, the minions start arriving … and after that, I could be redesigning labels, or writing a blog post, or fixing a spreadsheet whose formulas went wonky, or coming up with a new colorway, or dealing with petty bureaucrats, or designing a shawl … There is always a lot of strong black tea involved!
There are so many ways to make a living as a maker – how are you doing it? What have you combined and how has that changed through the years?
In the beginning I did everything — the soaking, dyeing, washing, rinsing, labeling, packing, shipping, getting things online, maintaining the inventory, all of the social media, all of the response to store inquiries, all of the advertising, all of the designing, all of the writing, all of the editing, all of the everything. As Happy Fuzzy Yarn has grown, all of that has grown to much more than one person can do.
I've been moving into more of a Creative Director role. The brilliant and amazing Carol Ullmann has been interacting with stores, writing, doing social media, and designing, and she's working on a business plan. The extremely talented Heather Sauntry has taken over most of the dyeing, and is also doing some designing. Other minions are doing things I never had time to do when I was trying to do it all, like make lots and lots of little sample skeins.
Aside from money I've spent on things like my mortgage and groceries, I've put nearly every penny back into the business, so I'm not sure I actually am making a living yet. I've got a roof over my head and I'm not starving though, so I guess that counts for something!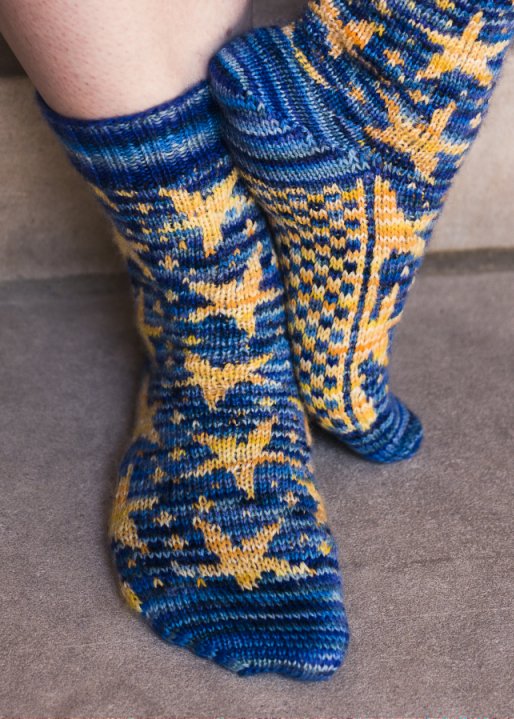 What new thing are you exploring now?
I just started advertising in Yarn Market News (the trade magazine for the yarn industry), so that should increase my brand recognition among LYS (local yarn store) owners, especially ones who don't make it to TNNA (The National Needlearts Association – a trade show for the needlearts industry).
Also I've been working out formulas to do gradient sets. I am really excited about that!
To be honest, I have two.
On the one hand, I just want to make enough money so I can enjoy what I'm doing and make beautiful things and not have to worry about whether I have enough money to pay wages AND taxes AND my mortgage AND order supplies, but just know that yes, there is enough, and I am happy, and my employees are happy, and our customers are happy.
On the other hand … ok, let's face it. I want fame and fortune (or as much fame and fortune as one can get in the yarn world anyway). I have had people tell me my yarn is nicer than Wollmeise or nicer than Madtosh or nicer than anything else at TNNA, and obviously those are subjective statements, but if a lot of people think my yarn is nicer than yarns which are thought of as the holy grail, I think my yarn should be just as famous and fast selling as those yarns! So I want that, plus everything on the first hand!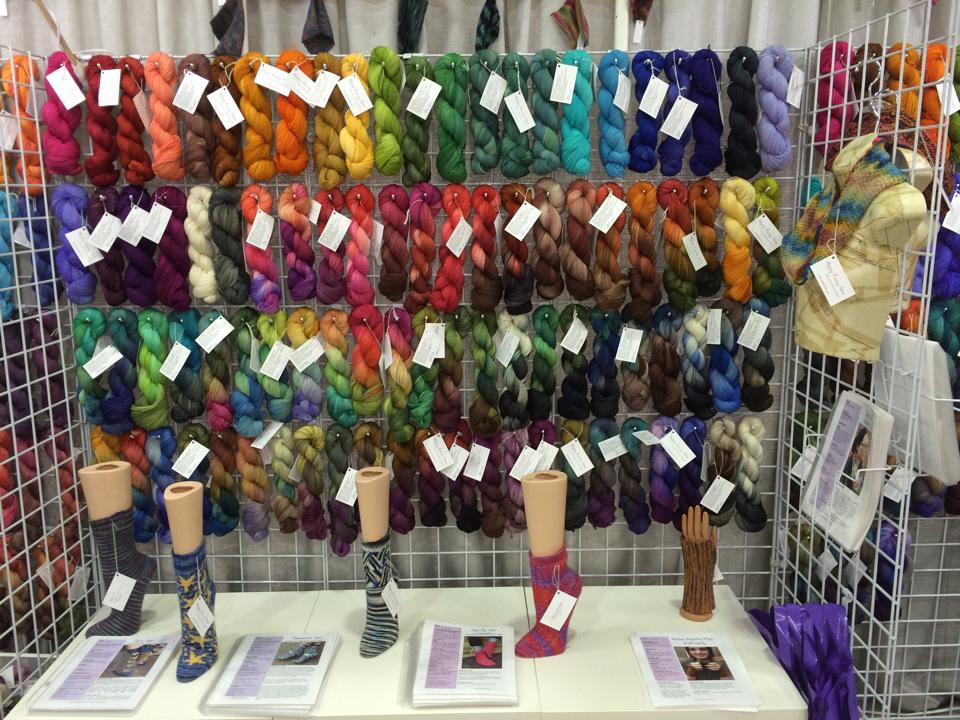 What's the next destination you're working towards?
We desperately need to move into a larger space. We've been starting to scope out commercial real estate, seeing what's available, what it would cost, and figuring out how that would affect, well, everything! Happy Fuzzy Yarn has grown to the point that it simply doesn't fit in my house any more. We need a light industrial space so we can dye more at a time, have more drying space, more storage, a larger shipping area, and so on. We're thinking a small retail area at the front would be a natural addition.
Want to learn more about other Starship Captains like Riin? Sign up here for an Early Boarding Pass and be the first to know when the Starship reopens for boarding!