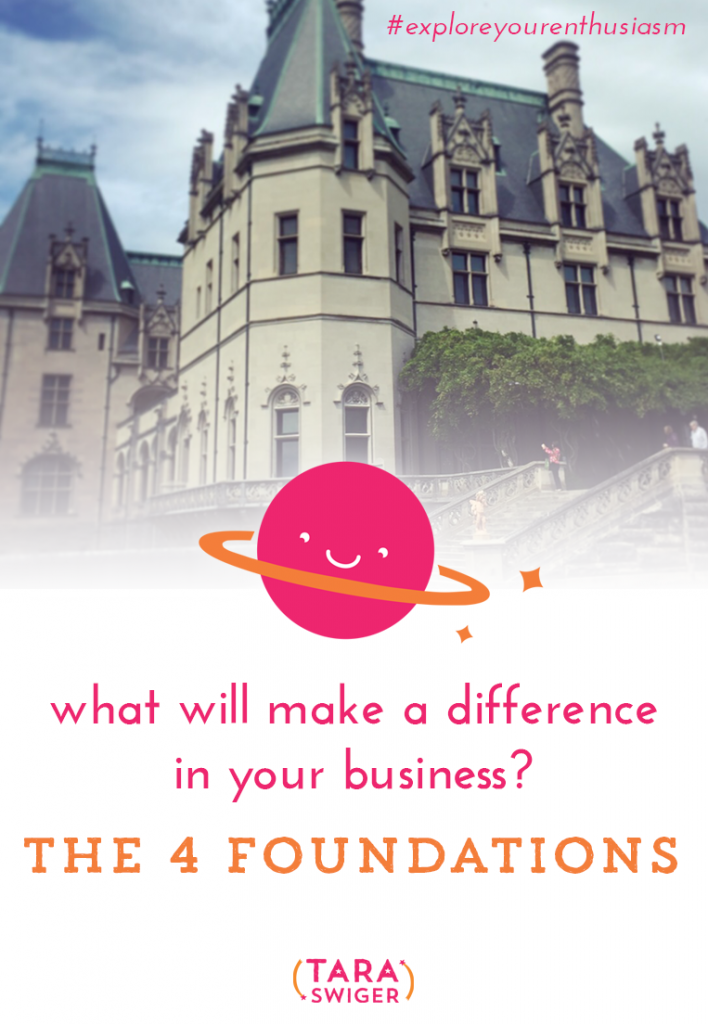 Podcast: Play in new window | Download
What should you focus on to grow your business? What really matters?
You can boil it all down to the four foundations of a crafty business. Work on these, and you'll see growth and expansion!
If you want to work on these foundations in your business, join us in The Starship Program.
Over 3 months you will build each of the foundations, and get greater clarity about what to do in your business.
(In this episode I mention Lift Off, I program that I updated and improved based on feedback and success stories of students. It became the Starship Program.)
How to listen
You can subscribe to it on iTunes (If you do, leave a review!)
You can listen to it using the player above or download it.
Subscribe or listen via Stitcher (or subscribe in whatever you use for podcasts – just search "Explore Your Enthusiasm" and it should pop up!).