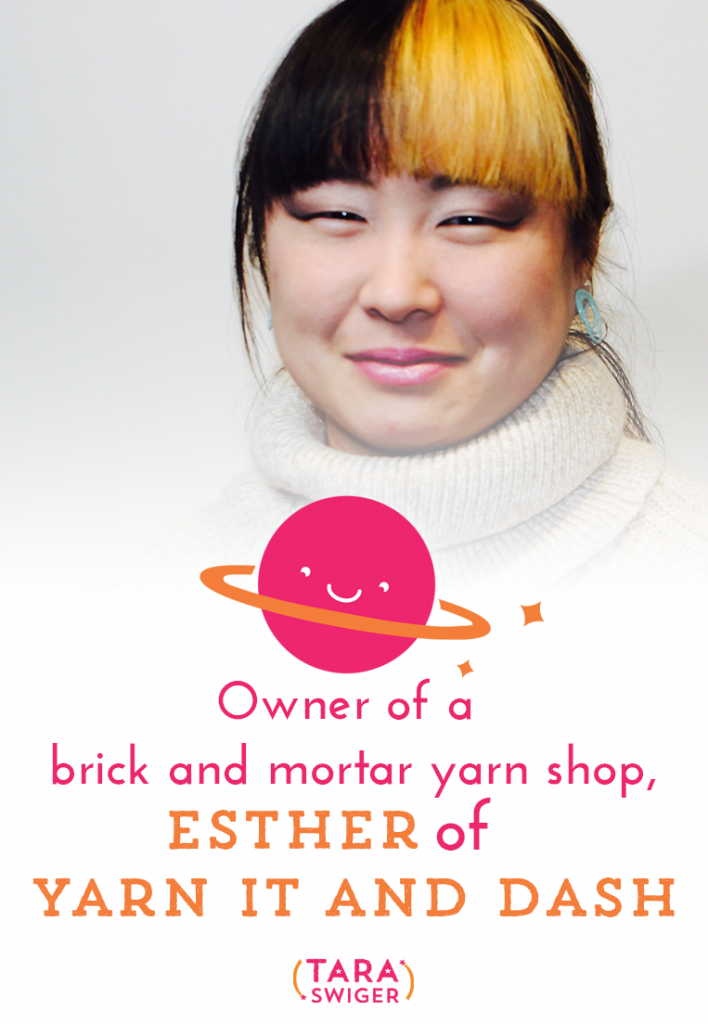 Podcast: Play in new window | Download
At Midwest Craft Con, I was delighted to meet Esther Hall, owner of Yarn It and Dash in Columbus. After about 5 minutes of talking to her, I blurted, "Oh my goodness, my listeners would loooove to meet you! Can I interview you for my podcast?"
After teaching all day, we snuck into the "trade show" space, set up my phone, turned on Periscope, and started recording.
We discussed: 
What it was like to be on TLC's Craft Wars (with Tori Spelling! Ahh!)
How she researched and put together a business plan for her yarn shop (there is so much to learn here!)
How she chooses indie vendors to work with
How to listen
Interview podcasts don't come with transcripts, but you can sign up below to get the transcripts for all the regular podcasts!
Get Podcast Transcripts
Put in your email address to get access to the library of transcripts