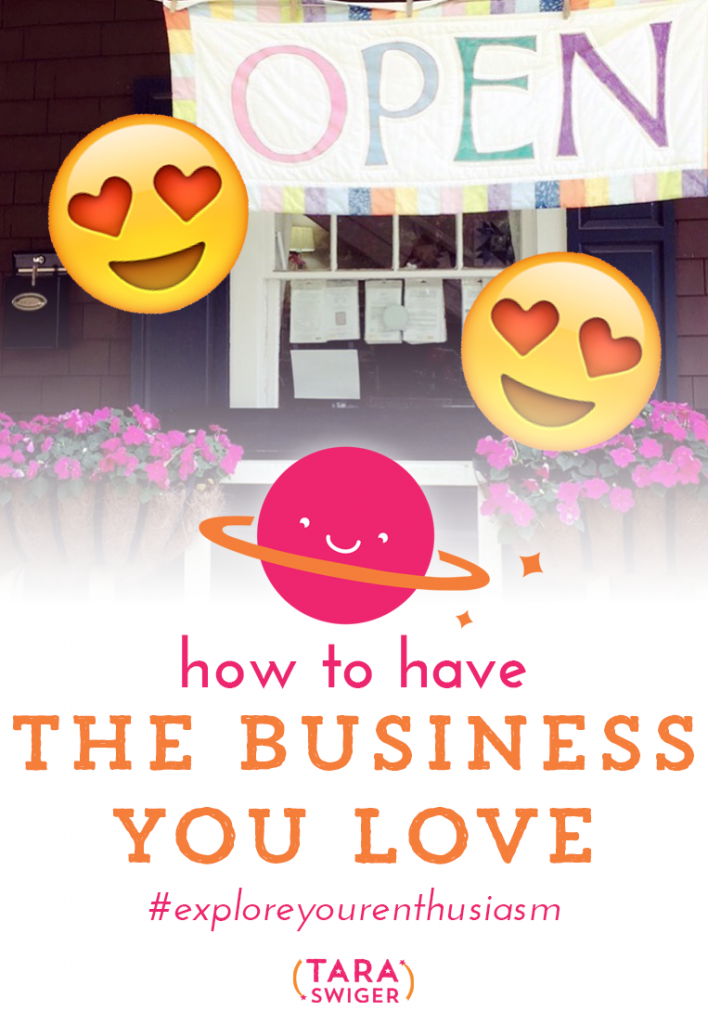 Podcast: Play in new window | Download
I want you to have a business you love. And by that, I don't just mean that you love making what you make, but that you also love how you're spending your time and you feel fairly compensated. Today we'll talk about the most common reasons people don't love their businesses and solutions for each one. We'll also cover the thing most likely to make you love your business.
If you need to get clearer on what you would love, check out Map Your Business. I guide you through discovering what you want, where you want to be, and then breaking that down into a doable plan. It's available on Amazon in both paperback or Kindle, or you can get a signed version here TaraSwiger.com/map. If you have one and you love it, please share it with the hashtag #mapyourbusiness.
How to listen
You can subscribe to it on iTunes (If you do, leave a review!)
You can listen to it using the player above or download it.
Subscribe or listen via Stitcher (or subscribe in whatever you use for podcasts – just search "Explore Your Enthusiasm" and it should pop up!).
Want a business you love?
Enter your e-mail to download the FREE transcript for this episode!