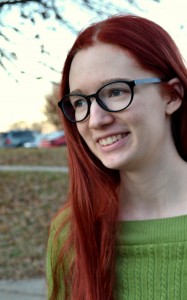 Today I'm happy to share the insights of Starship Captain and fiber artist, Grace Shalom Hopkins. Grace Shalom Hopkins is an author, handmade lifestyle blogger and all around handwork geek. You can find her beautiful photos, videos and fiber here. 
People have this fantasy of what it's like to be a full-time artist. But what's a normal day for you really like?
Firstly, I really struggle maintaining schedules and blocked off hours so I work from a To Do List and that means I have one big project every day that is comprised of several little supporting tasks.

The biggest fantasy fulfillment is right there – knowing I suck at schedules and being able to work with my strengths to find a rhythm that works for me and my business without outside pressure.

The structure of my days are pretty consistent though, regardless of what big project I'm focused on.

I usually wake up at 5 in the morning to my Army husband's PT alarm and then fall back asleep unless he's lost his keys (like this morning!). I'm awake again at 7 when he gets home to change and go into work.
I finally wake up naturally at around 10:30 or 11. This part is great, I lay in bed from the time consciousness is barely on me to the time I can't help but open my eyes and think about my day and my big project and whatever else is on my brain. It's my personal form of meditation!

From there I check my phone and do any quick replies to emails or Etsy messages from bed.

Then I'm up and ready to do whatever big project is at hand, today it's writing here and working on my blog so "up" just means an extra pillow to prop me up. However this afternoon I am finishing up yesterday's big project by spinning in the living room, so I do get up-up eventually!

The evening brings my mate home and I generally spend it cooking dinner, doing chores and cuddling up with a new favourite on Netflix.
There are so many ways to make a living as a maker – how are you doing it? What have you combined and how has that changed through the years?
I started selling hand dyed fiber with this vision of being 100% supported by it. That was 5 years ago.

I've grown a lot and learned to listen to my North Stars and myself in terms of success. Once I started to look inside instead of outside and slowly shed the playlists I thought I had to follow I really started to hone in on what my business looks like now.

I still dye fiber, but I only dye 4-6 pounds a month. I specialize in unique blends and you will rarely ever see Merino shadow my door. By keeping it small I find I look forward to each dye day instead of panicking about how I am going to get all this to sell FAST so I can dye X lbs by YESTERDAY!

Next are my ebooks. I went through a lot of crash and burn variations of packing up my teaching passion into a neat e-course before I landed on ebooks. I adore the entire process of creating these and foresee them being a huge part of my business for a very long time.

The final major component is blogging. Building a thriving handmade lifestyle brand with my blogging is one of my big overarching goals this year. I have had a blog since that first sale but in the last year I have really buckled down and created something I am extremely proud of.

I also write for magazines and sometimes teach in person.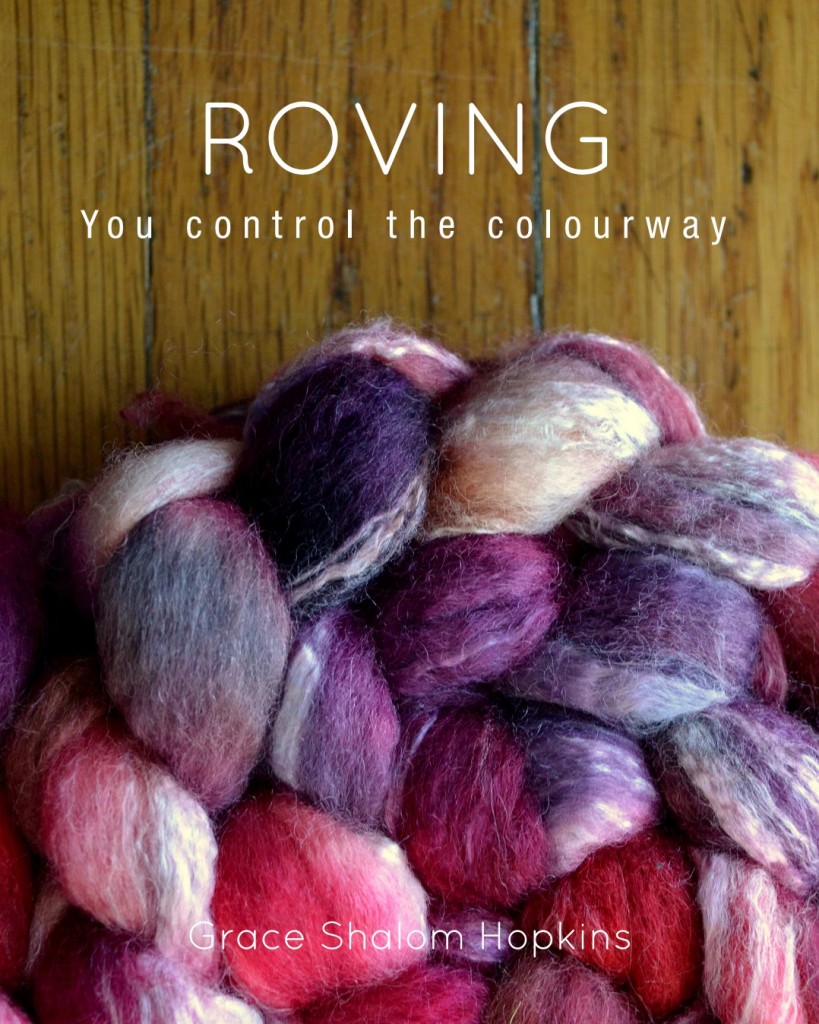 What new thing are you exploring now?
Right now I am stretching my wings in this new kind of peace that comes with having stability in my business and my personal life that I've never had before.

In all honestly, it's been a really hard stretch.

To a kid who has always found home in chaotic frenzy, it doesn't feel totally okay to be at peace with where my business is.

I'm leaning in and trying to embrace this stability by improving the aspects of my business that I didn't feel like I could focus on before like building a store apart from Etsy and my email list.
To me success is being able to do what I love, which is living and sharing a handmade lifestyle.
I get to share my passion through teaching and blogging and supplying beautiful fiber.

I also get to share by being able to buy handmade and ethical products for myself and my family, which means I put my money where my mouth is in terms of my ethics and beliefs. For example I bought my husband and I handmade slippers from Ukraine instead of Wal-Mart because I now have the financial freedom to do that.

Making thousands of dollars a month or making enough so that my husband can quit his job (he'd be crushed to leave the Army) isn't what I want or need. Understanding that is okay was the most freeing lesson I've learned in business to date.
What's the next destination you're working towards?
My North Stars this year are Bold and Intentional.

Right now that means building a strong foundation under my business which is requiring me to be bold and intentional because it means not losing myself in another chaotic new project but also because some of those tasks are extremely scary or boring, usually both!
Want to learn from other  Starship Captains? Sign up here to read their stories!