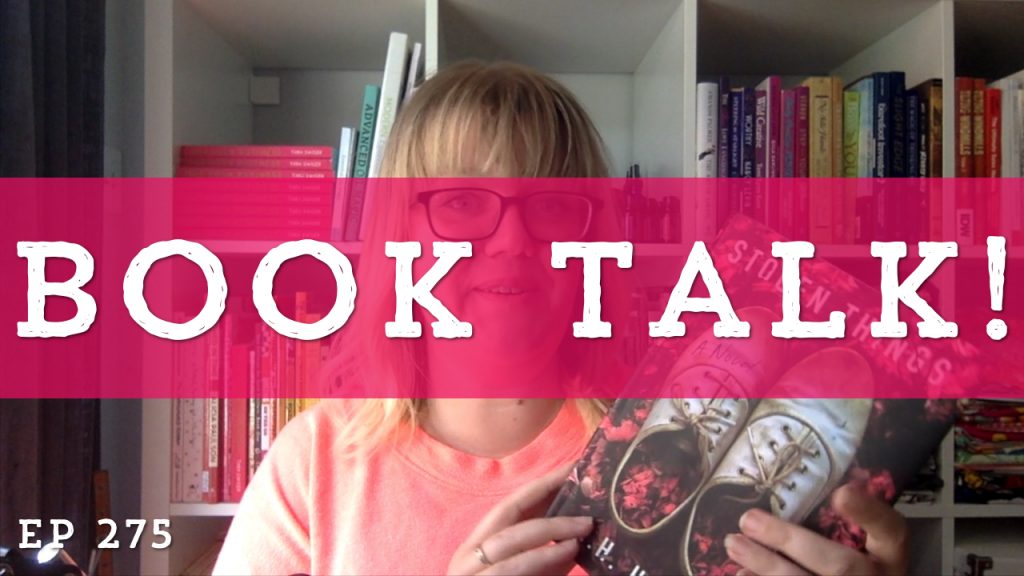 Podcast: Play in new window | Download
First off: Thank you Patrons! 
I read a LOT this summer, today I'll share my very favorite memoirs, mental health books and a lot of brand-new thrillers.
For the past 6 years I've shared my monthly reading list on my blog, and since January 2018, I've shared that list on the podcast (Starting in episode 192). I've heard from a lot of you, that you love to talk books with me, so I'm making even more bookish videos and a book club, you can find all the details below.
Here's the other thing I hear from you- you're busy, you may not read 100+ books/year, so here on the podcast, I'm going to sort through all I read and share them here with you, my FAVORITE books of the season. I'll still be doing the monthly round-up videos here at the end of each month. If you want even more bookish videos, there's even more on Patreon.com/taraswiger
Favorite books of Summer
Let's talk about my favorite books that I read from June – August 2019. I'll share these by category, like my fave mystery/thriller, fave sci-fi, etc. Now, I don't usually read that many new books, so I was going to do a category on new books, published this year…but this summer I read 15 books that were published in 2019! In part because I was reading along with the Modern Mrs. Darcy Summer Reading Guide, in part because I was reading a lot of my Book of the Month Club books.
My fave mystery/thriller books published this year (so far):
All of them are about more than you think they are, they are all commenting on a social issue.
Fave new graphic novel:
Unstoppable Wasp, by Jeremy Whitley
Fave memoirs:
Fave new Mental Health Book:
Maybe You Should Talk to Someone, by Lori Gottlieb
Fave new Sci-Fi:
Favorite mystery series (new to me)
Inspector Gamache series by Louis Penny
Fave (new to me) Fantasy series:
Every Heart a Doorway, by Seanan McGuire
(reading vlog here: https://youtu.be/185ncEJQlgo )
Book I was completely surprised by:
Station Eleven by Emily St. John
So many of my faves came from Book of the Month Club.
Before I go I wanna thank, Ana of ragtymedesign.com for supporting the show. Anna makes beautiful one-of-a-kind art toys, that are just stunning. Thank you to Janna Ford, for supporting the show and listening!
Remember you can join them in getting extra videos and a Book Club, over on Patreon.com/TaraSwiger. If you enjoyed this episode, leave a review on iTunes, a thumbs up on YouTube, and be sure to subscribe.
Thank you so much for listening and have an enthusiastic week!
How to listen