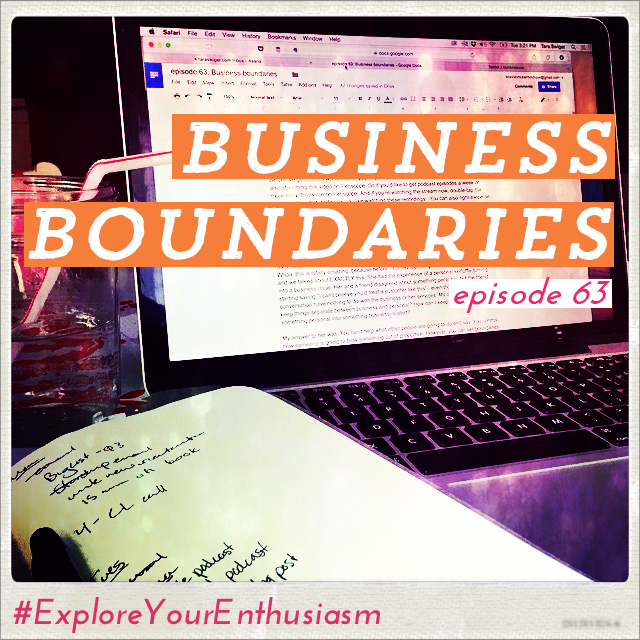 Podcast: Play in new window | Download
This week, we're talking about creating boundaries in your business. As Andi Satterlund said on Twitter: "Finding balance between being friendly and establishing boundaries with your customer base."
In this episode you'll learn:
Your responsibility
The importance of culture
Your options when someone is inappropriate or breaches your boundaries
Also! I streamed this live on Periscope while recording it! If you'd like to get podcast episodes a whole week early (and watch me on video?), follow me there, TaraSwiger.
Remember to share your response to today's episode on Instagram, with the hashtag #exploreyourenthusiasm!
How to listen
You can subscribe to it on iTunes (If you do, leave a review!)
You can listen to it using the player above or download it.
Subscribe or listen via Stitcher (or subscribe in whatever you use for podcasts – just search "Explore Your Enthusiasm" and it should pop up!)
Get Podcast Transcripts
Put in your email address to get access to the library of transcripts