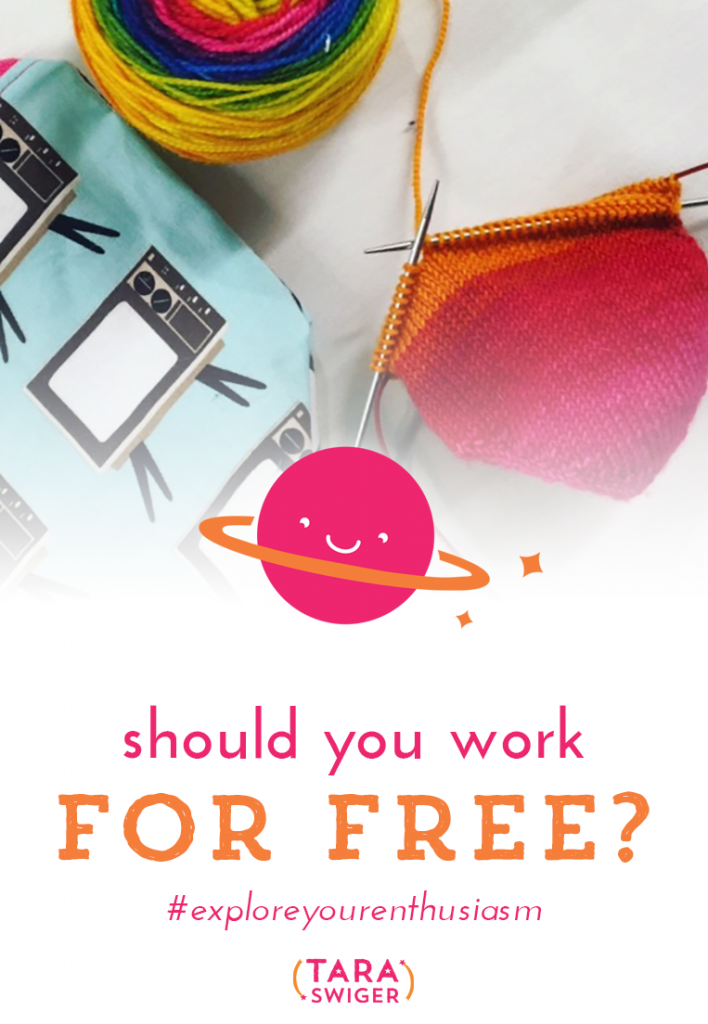 Podcast: Play in new window | Download
Should you work for free?
Most of the conversation in the craft world says: NO. Don't work for free. Don't give it away. Just Say No.
And I agree. Most of the time.

In today's episode I'll tell you when you SHOULD work for free, and how to decide if you should take the "opportunity" or not.
Resources
Sign up at the bottom of this post to get a FREE worksheet to go with this lesson, + the podcast transcript!
The Starship is NOW OPEN, but you can only get in if you've signed up here!
How to listen
You can subscribe to it on iTunes (If you do, leave a review!)
You can listen to it using the player above or download it.
Subscribe or listen via Stitcher (or subscribe in whatever you use for podcasts – just search "Explore Your Enthusiasm" and it should pop up!).
Get the FREE worksheet for this episode!
Enter your e-mail and we'll send you the transcript + worksheet.