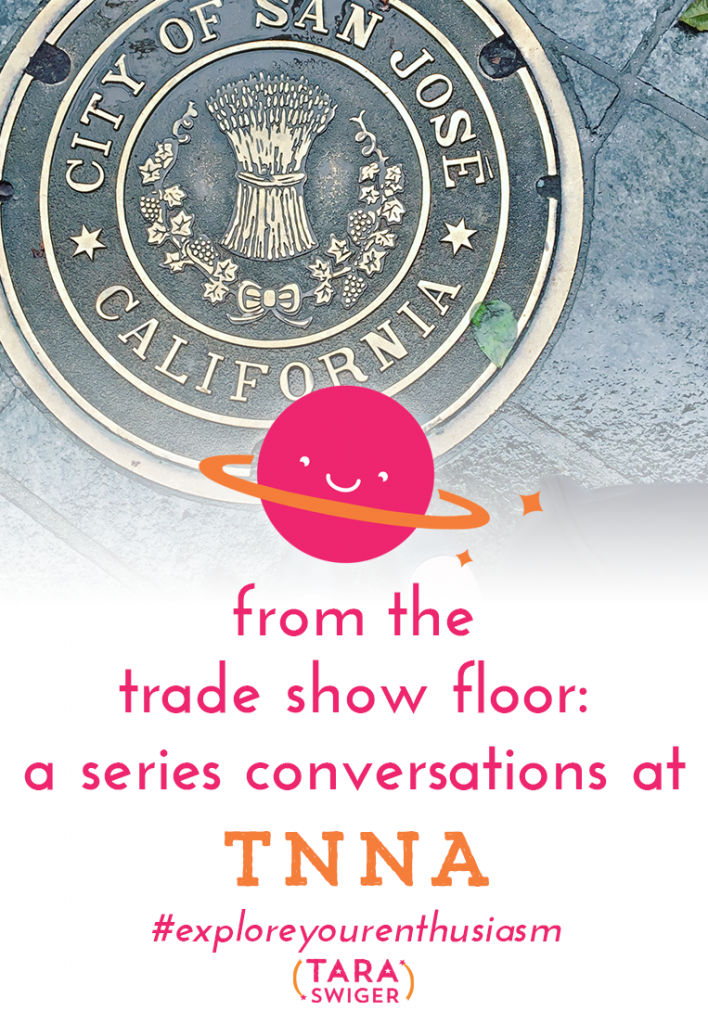 Podcast: Play in new window | Download
This week we're doing something different – I'm taking you with me as I walk around the trade show at TNNA. We'll meet yarn shop owners, vendors (yarn companies) and see some pretty stuff!
Whether you're in the yarn industry or not, I thought you'd enjoy seeing what a trade show looks like, how the vendors set up and how they talk to everyone who walks into their booth. These conversations are edited, because it was recorded live and there are, like in life, a million interruptions.
If you usually listen to the audio podcast, I encourage you to watch the video, so you can see the faces and the beautiful yarn!
Here's more info about the people I spoke to (Go! Support them!)
How to listen
You can subscribe to it on iTunes (If you do, leave a review!)
You can listen to it using the player above or download it.
Subscribe or listen via Stitcher (or subscribe in whatever you use for podcasts – just search "Explore Your Enthusiasm" and it should pop up!).