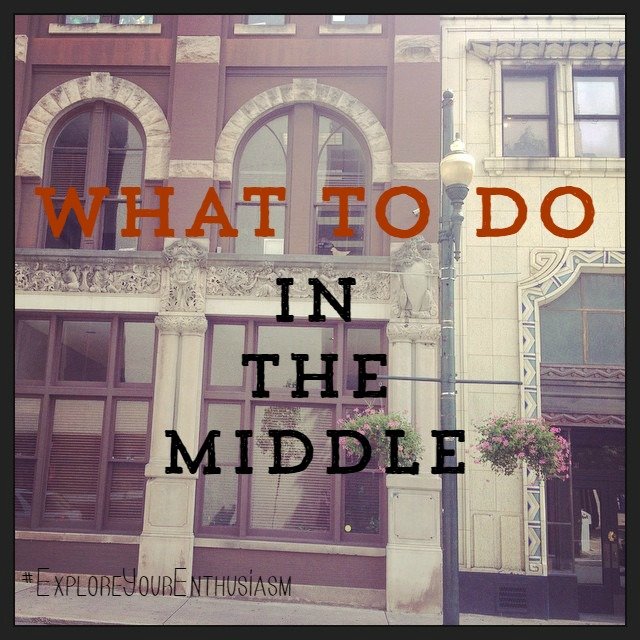 Podcast: Play in new window | Download
Are you in the middle? Past that clearly defined start-up phase, where you knew exactly what to do, and now … what? After your shop is up, your products are photographed and you've made your first sale – your destination becomes fuzzy. How do you keep going, day after day?
In this episode we'll talk about what the middle is, and how to thrive in it.
How to listen
You can subscribe to it on iTunes (If you do, leave a review!)
You can listen to it using the player above or download it.
Subscribe or listen via Stitcher (or subscribe in whatever you use for podcasts – just search "Explore Your Enthusiasm" and it should pop up!).