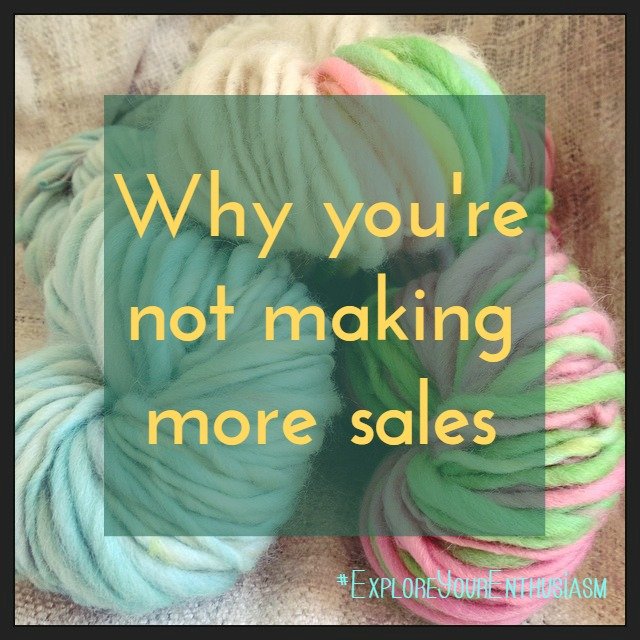 Podcast: Play in new window | Download
Everyone wants to know: Why aren't I making more sales? 
The answer is that you're making a mistake that most small businesses make, and it's exhausting you, without being effective.
Whether the problem is that you're not selling anything, or that you're not selling more, or that your newest project just bombed, the underlying problem is usually the same. Today we're going to talk about what the underlying problem is, and how to fix it.
We'll discuss:
Why you're not making any sales
The easy change you can make
The foundations you need in place
Lift Off opens today! Join right here.
How to listen
You can subscribe to it on iTunes (If you do, leave a review!)
You can listen to it using the player above or download it.
ON ANY device, you can listen via Stitcher (or subscribe in whatever you use for podcasts – just search "Explore Your Enthusiasm" and it should pop up!).