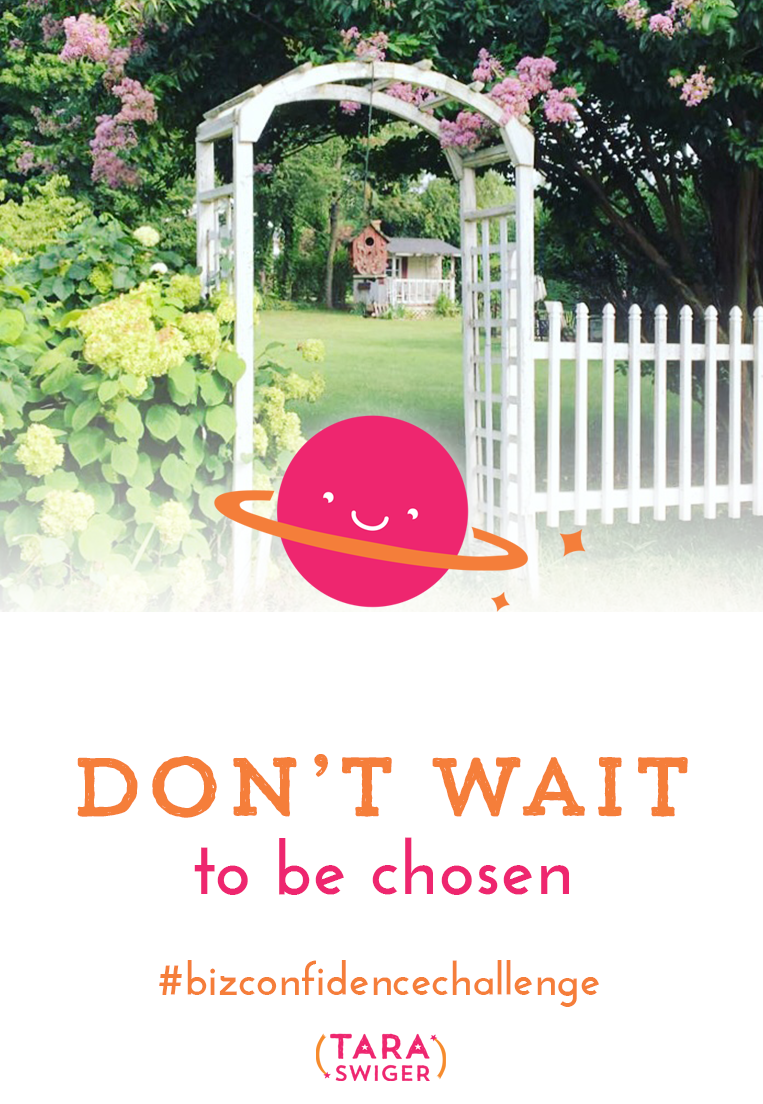 Podcast: Play in new window | Download
Get more goodness and support the podcast: http://patreon.com/taraswiger
The reaction to the Biz Confidence Challenge so far blows me away. YOU have so much to be proud of, you have so much to build your confidence on! So… what's up with the self-doubt?
Why do you doubt you can do awesome things when you've already done SO MUCH?
Often self-doubt (or lack of confidence) is tied to fear – we hold ourselves back (or think we're not good enough), not because we have any proof, but because we're waiting on… something.
You may not have even thought of it consciously before, but if you aren't taking the action you want to take, you're waiting on something.
In this episode, I'm full of questions – and you can get a FREE worksheet to help you answer them when you sign up to join the Biz Confidence Challenge, below!
Listen along with your free workbook so you can figure it out – what are YOU waiting for?
How to listen
You can subscribe to it on iTunes (If you do, leave a review!)
You can listen to it using the player above or download it.
Subscribe or listen via Stitcher (or subscribe in whatever you use for podcasts – just search "Explore Your Enthusiasm" and it should pop up!).
Join the Biz Confidence Challenge!
A new round of the (live) Biz Confidence Challenge started this week (if you haven't joined us, it's not too late – sign up at the bottom of this post!). The Challenge is a 6-week practice in building confidence in yourself, so you can move forward in your business. Each week I send one challenge for you to do and then share on Instagram (with the hashtag #bizconfidencechallenge), then I explain how that  challenge will build your confidence in the next episode of the podcast, and then we dive even deeper and I'll share my own answer to the challenge + your reactions + I answer your questions in a weekly live webinar, each Thursday.
Sign up here to join the challenge!