It's the 300th episode of the podcast! OMG!
Celebrate with me in this episode as my husband and business-encourager asks me YOUR questions. We discuss the very twisty journey that brought me here in my business, how I plan my weeks, and how I order my coffee.
Listen in by pressing the play button below or see our adorableness by watching the video above. 
Questions were asked by Starship Captains Theresa Burich of Serenity Ranch Handmade and Dawn Craig of Fairy Tale Yarn Co.
Help me celebrate by:
Leaving a review on your podcast app! (Here it is on Apple Podcasts)
Joining the free Facebook group where I'll be going LIVE this week with a celebration!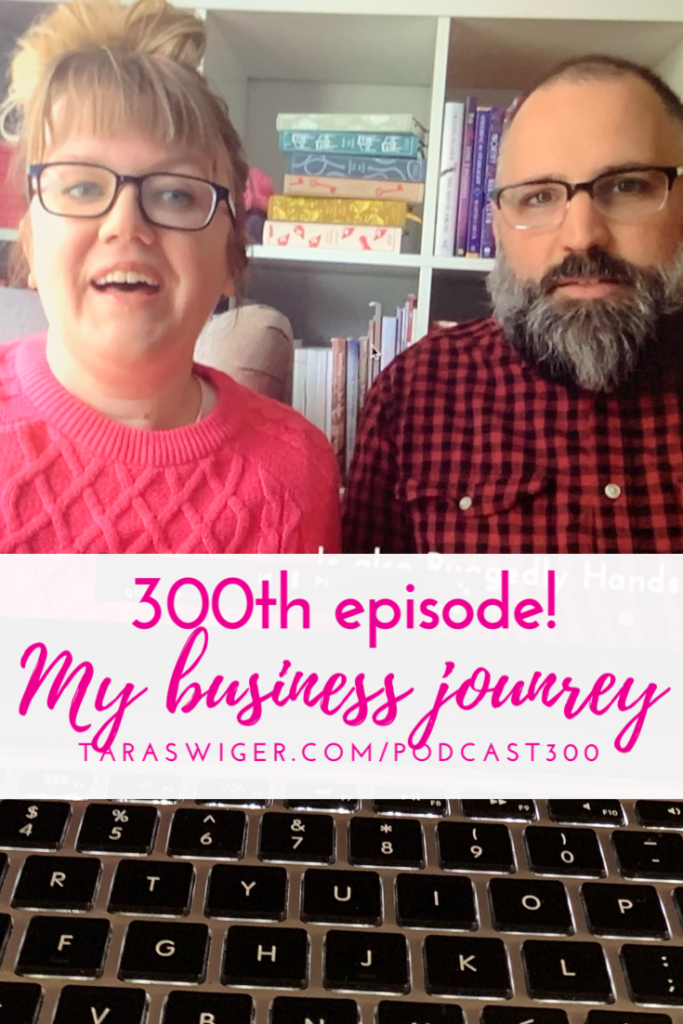 Podcast: Play in new window | Download