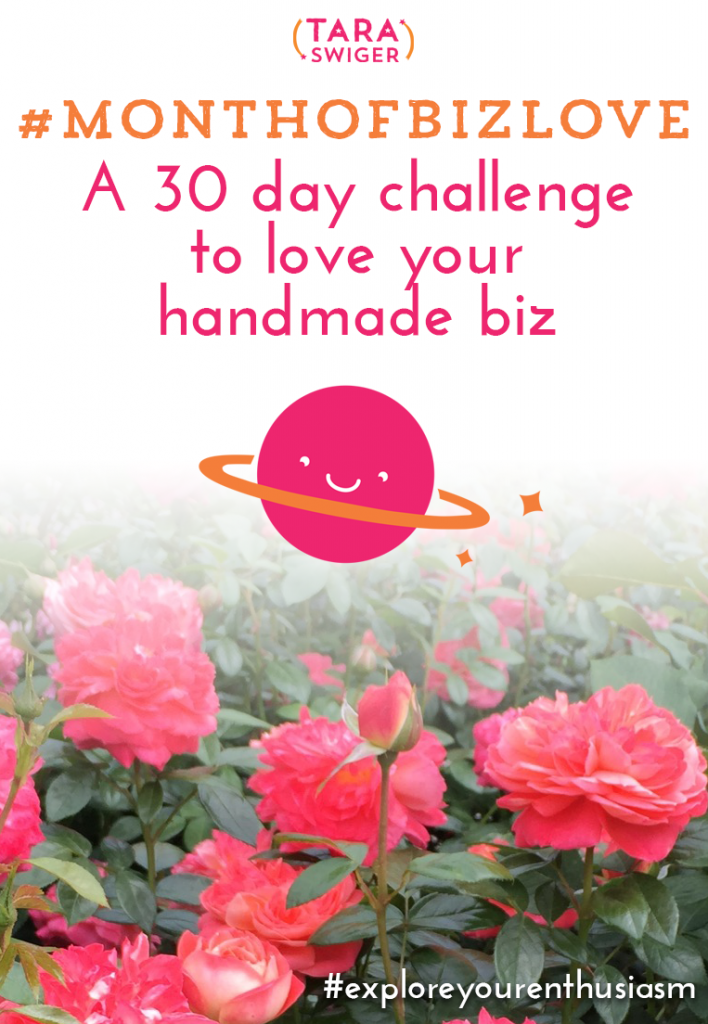 Podcast: Play in new window | Download
How do you feel about your business?
Do you LOVE it?
Do you love all parts of it?
Or are you feeling exhausted, grumpy, and stuck doing stuff you don't wanna do in your handmade business?
It's time we turned all this around. It's time you looooooved your business. Big heart-eyes-emoji love.
If you want to fall in love with your handmade business and explore the foundations of a biz you adore (whether your biz is brand new, or you've been doing it for a decade!), join me in the #MonthofBizLove!
This free #monthofbizlove challenge includes:
Daily Instagram Challenges to get you loving your business
Daily video lessons exploring the Daily Challenge in depth! (broadcast live on Periscope and uploaded to YouTube)
A 30 day workbook to walk you through each challenge!
To join in:
Follow me on Instagram to get the daily challenge (you may want to hit "subscribe to updates", so you don't miss a challenge)
Watch the daily videos (follow me on Periscope or subscribe to my YouTube channel)
How to listen
You can subscribe to it on iTunes (If you do, leave a review!)
You can listen to it using the player above or download it.
Subscribe or listen via Stitcher (or subscribe in whatever you use for podcasts – just search "Explore Your Enthusiasm" and it should pop up!).