Today I'm delighted to have teacher, designer and Starship Captain Gwen Bortner sharing her experience with us. You can learn to teach your own craft with Gwen's Craftsy class, How to Teach It!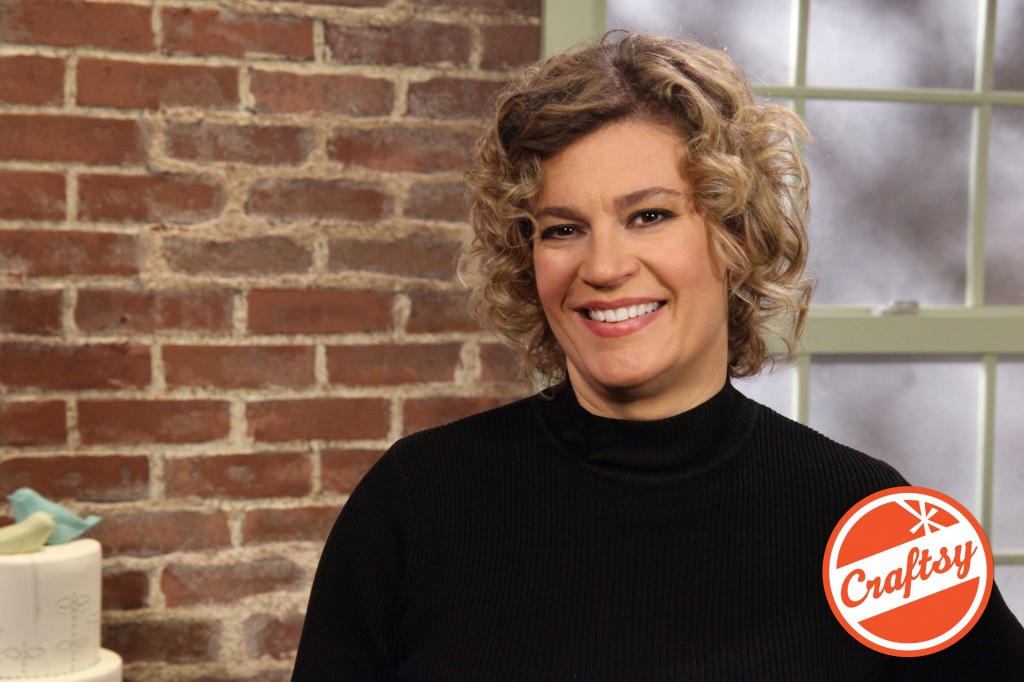 You're a full-time knitwear designer and teacher, which sounds like you get to spend all day knitting with beautiful yarns…what's a typical work day actually like for you?
I actually consider myself a teacher first, so much of my time is spent marketing myself as a teacher, preparing to offer classes and since I travel around the country, a surprising amount of my time is spent in airports and airplanes.  However, that is some of my most productive knitting time, so I don't begrudge it! When I am in my home office, most of the "work day" is spent at the computer doing administrative things, publishing type activities (for handouts or designs) or marketing. There really isn't near as much knitting and playing with yarn as one would think (or hope).
There are so many ways to make a living as a designer and teacher – how are you doing it? What have you combined and how has that changed through the years?
My original business plan went through a number of iterations before morphing into what it is today. And I think that is one of the keys to my success, my ability and willingness to be flexible. But once I realized that teaching is my gift and what I really love and then made that the focus of my business, it almost immediately became profitable.  So now my income is about 85% teaching and the remaining 15% is mostly from some sort of designing either for my own Knitability pattern line or for magazines or other folks purchasing designs. My continued focus is always to increase my teaching income even though that means I am away from home quite often.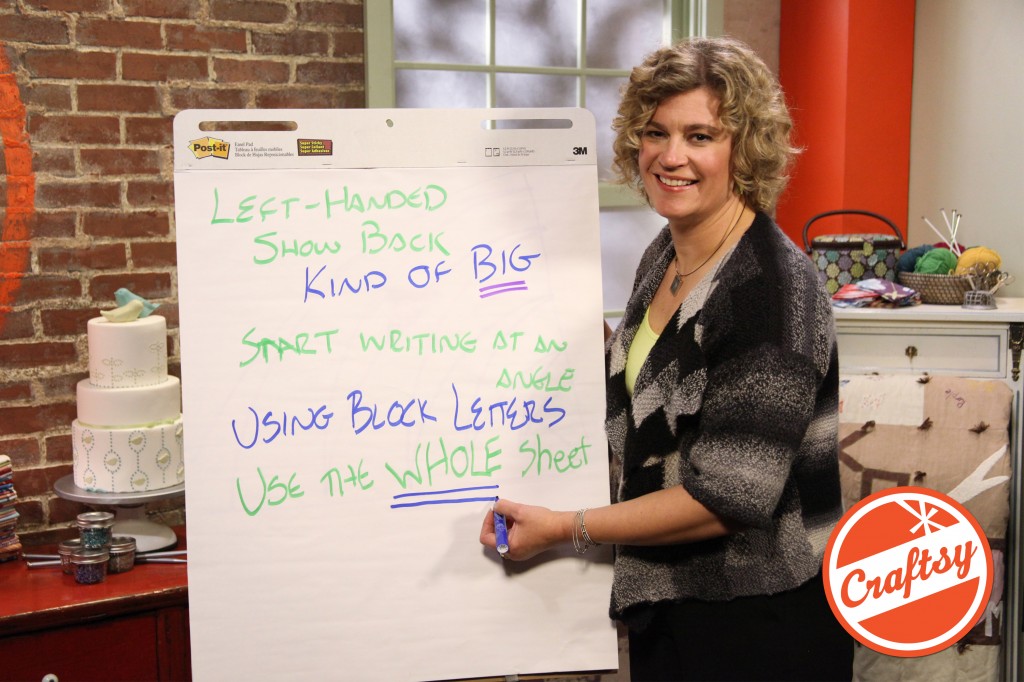 What's surprised you most about what full-time teaching?
I wouldn't actually say I was surprised because I have been self-employed before and worked in the yarn industry for a short time in college, but this is a tremendous amount of work for a relatively small income. There is always a few folks who make it "look easy". But once you get to know them, you also find out that they had to work really hard and for the most part are still working very hard. And in the end, there is no formula, everyone seems to have to find their own path.
What new thing are you exploring (in your business)?
The newest thing in my business has been teaching online via Craftsy.  My first course, Entrelac Knitting  was filmed just about a year ago and was easily one of the highlights of my career thus far. So I was very excited when I was invited back to film a second course.  This one is called How to Teach It  and is designed to help both new and experienced teachers of any type of hand craft develop a teaching business. I have long believed that the more good teachers we can develop the more likely our crafts will continue to prosper. Hand crafts just are not "handed down" any more, so teachers are just that much more critical. So I am also looking at developing some of my own online courses for much smaller markets and right now I am taking a course from Diane of CraftyPod to build my skills in that area.
For me, a successful business is a business that is profitable (providing me my desired level of income) and allows me to do what I enjoy. So specifically success means I am making a reasonable income while sharing my love of knitting, sharing my passion for teaching and encouraging and developing new people. And the bonus is I get to do this while getting to travel, meeting new people and making new friends.
What's the next destination you're working towards?
So my next destination and the reason I joined the Starship is to figure out how to move beyond the yarn industry.  The Craftsy class, How to Teach It, I think will open some of these doors, but I believe I have even more knowledge and inspiration to share outside the fields of knitting and teaching. So I am not exactly sure where my final destination is going to be, but I know I am ready to start moving beyond where I am right now!
Thanks, Gwen!
Now how about you, Dear Reader? Do you teach your craft? Do you want to?