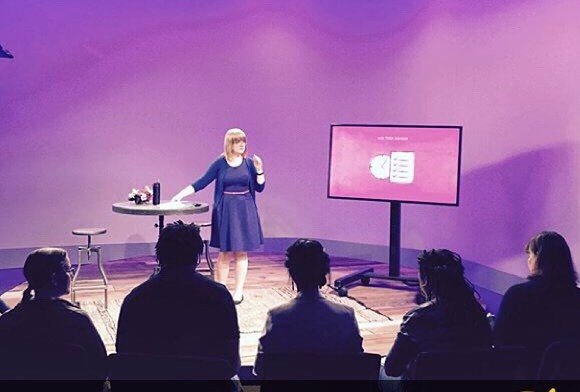 Wanna know where I'll be next? Check out my Live Events page!
Hi! I'm Tara.
I guide makers, artists and passionate people towards becoming their own best business expert. Instead of telling you what you "should" do, my workshops and keynotes lead you to finding the solution that will work for you, your life, and your business. Click here to read more about me.
Tara Swiger has this special thing about her which her right people recognize immediately: she's got the ability to stand shoulder-to-shoulder with those she's teaching, while at the same time, standing out as a leader and a go-to voice in the craft-your-own-business niche.

She's kind, funny, smart, empathetic, resourceful, and masterful.

She knows her stuff and is invested in making sure you know yours, too.

She wants you to succeed on your own terms, not hers or anyone else's.
– Abby Kerr
If you'd like a preview of my teaching styles, watch these videos:
If you like what you see, let's talk about having me come to your event! To inquire about booking a spot on my teaching calendar, click here to contact me.
 "The experience was a rewarding mixture of Tara's own social media experience + a willingness to develop completely new ideas that were suited for our unique culture and community. She expanded the scope of what we had considered and opened my eyes to new possibilities.  What really surprised me was her solid business experience. Unlike a lot of "creatives" in the social media advice-giving space, she could chat Return on Investment and budgets and realistic expectations."

– Garnet, Director of Finance & Strategy, Karina's Dresses
In-Person Workshops + Classes
My workshops are practical, applicable, and action-orientated. During each workshop, students will receive a workbook that they fill out during the class, so that they can apply what they learn to their own business.
For every workshop …
length can be adapted to 2, 4, or 6-hour sessions
the maximum number of students for any class is 50
each student will receive a workbook which they will fill out during class + take home at the end of the session
workshop materials + information are intended for an audience of business owners at any stage
room requirements: each student needs a desk or table and a pen or pencil
"I woke up on fire after yesterday's workshop. I am super critical of teachers and often leery of workshops, but I want to say – YOU ROCK AT TEACHING."
– Linda Lackey, Cleveland, OH
Ready to do this?
Contact me for all the details and to book a spot on my calendar: click here.
Learn Online
I have several workshops available online, if you can't make it in person!
Marketing for Crafters (a 3 part video course – 18 hours on CreativeLive)
Get More Done
Craft Your Marketing (a 5 week e-course)
Make Your Marketing Plan with a signed copy of my book, Market Yourself.
For More Information