(This page is under construction and much more info is coming! If you've got a question, ask me!)   The Four Steps to starting a website for your yarn shop (or handmade business). 
Buy your domain name and hosting.
Install WordPress
Install a theme
Set up your mailing list
1. Buy your domain name and hosting.
Your hosting is like paying rent for the space you're using on the internet. I use and recommend BlueHost with all my clients. (This site is hosted by a friend who set me up years ago, but I set up my mom's site + The Handmade Podcast with BlueHost and have been happy with it.)
Unless you have multiple sites, the starter plan is going to be plenty for you.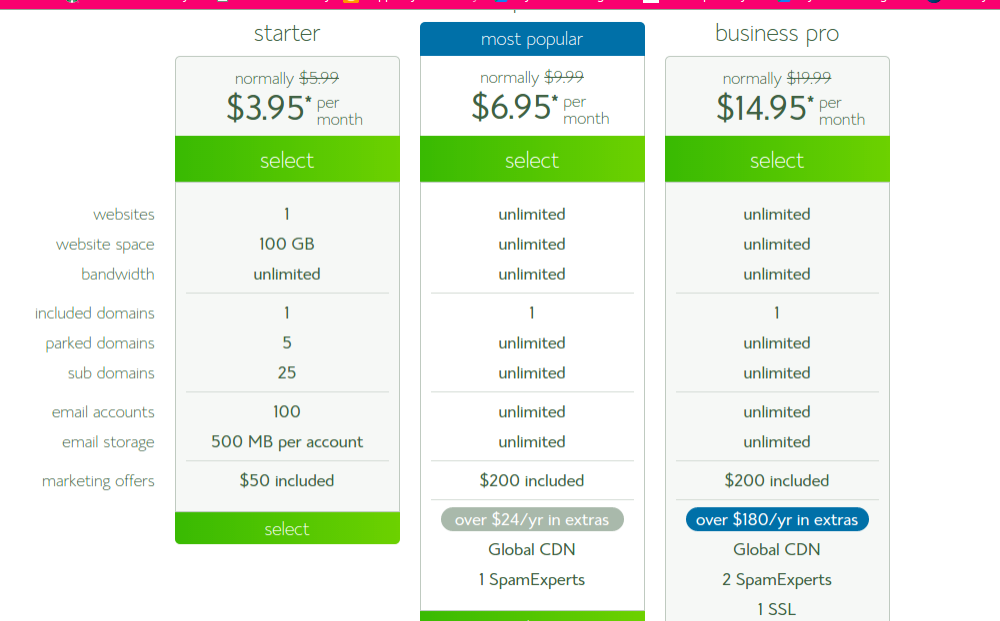 Choose your plan and click "Select" and you'll be taken to where you'll get your domain name.
Your domain name is the address people will type in to find you. The domain of this site is taraswiger.com. Yours will be YourShopName.com. You can get your domain for free through BlueHost if you also buy hosting through them. If you already have bought your domain name, you'll hook it up to hosting here.
Once you've checked out, head back to BlueHost and log in!
2. Install WordPress.
First of all, understand that WordPress might be called a "blogging software", but you do NOT need to have a blog with it. You can just create the pages you need.
Once you've logged in to BlueHost, scroll down the page and click "Install WordPress"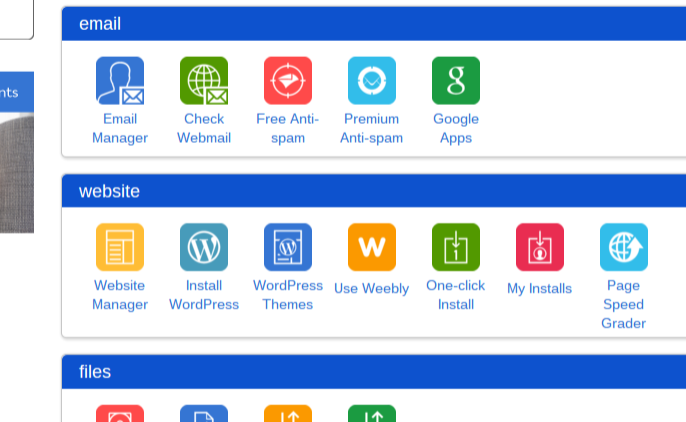 You can install WordPress yourself (with one click), or have BlueHost do it for you.
Once your install is complete, you'll get a confirmation message. Be sure to click "view credentials" and write down your username, password, and your "admind address" – this is the URL you'll go to to log in.
Head to your admin URL and log in. Yay! You're in your blog!
Take a look around and get used to it – this is where you're going to create your pages and posts! Exciting
3. Pick a theme.
Before you start writing, take a minute and make your site pretty. You'll want to install a "theme", which is like the template for how your site looks. There are tons of free ones here.
I'm particularly fond of the BlueChic themes (I use Jacqueline.)
Once your theme is installed, you'll probably need to make some changes. Head to your WordPress dashboard and look for "Appearance" and then click on "Customize." Depending on your theme, you'll be able to change your site name, subtitle, colors, and navigation.
Ready for more? This tutorial will tell you how to make even more changes and how to write your first pages and posts.
Need help making changes or did you get stuck during the installation? Wendy Cholbi is a friend + Starship Captain who can help you figure out what went wrong or can do it all for you!
4. Start collecting email addresses
Instead of waiting for your customers to remember you – stay in touch with them! Mailchimp is super-easy-to-use newsletter software. That means they'll  manage your list (who signs up, who unsubscribes), will make your emails pretty, and will keep you in compliance with SPAM laws. Just sign up for an account, create a new list, and edit your forms to tell your subscribers what they'll get. Be sure to edit the "final confirmation email", as this is what will welcome them in (link to your important info here!). Then, grab the code and put it in your sidebar! Now everyone who visits your site can sign up to get updates!
Not sure what to say in your newsletter? Check out my class on your Customer Path.
That's it. You have a website and you have a way of getting in touch with your fans!
But your website is not going to do much for you unless you highlight what makes you special, speak directly to your customers, and keep in touch with them.
Here are my favorite resources for making it effective:  
Learn who your customer is, how to find her and talk to her with my book Market Yourself. I wrote it just for creative businesses and many yarn shop owners have used it to make their marketing plan.
I've put together a Resource Guide with the 5 Best (Free!) Tools for your Creative Business (including the ones I use every day). Download it (and get free weekly creative business lessons) right here.