How to make a blog that actually improves your business
(without being spammy) 
You've heard that you "should" have a blog for your crafty business.
You've even given it a shot, but you're not sure it's helping you make sales or reach the right people.
If you're frustrated, bored, or just unconvinced about a blog for your business, yes, that's ok.
Blogging is a delicate balance  – between what you need (to make your business a success) and what your readers want.  It's a personal medium, and that personal-ness helps people connect with you and your business. But even so, you have to find ways to make your business interesting and relevant day after day, without resorting to bland "I just listed this" posts.
This workbook helps you find that balance.
The worksheets were GREAT!

Most ecourses I've come across are for beginners, but this is for more intermediate, for people who have got started but want to take their biz to the next level. This isn't about following a formula, it's about taking the time to analyze your situation and create a solution that works for you. Practical, hands-on, and with the support of two amazing teachers.

Busting the Blog Myth  is a downloadable workbook that will examine YOUR business and YOUR blogging and YOUR ideal readers (buyers, strangers, even the press), and help you see not only whether a blog makes sense for you, but if it does, how you can create a blog that's a more effective tool in sharing your thing.
What we cover:
In Lesson 1, we'll find our what specific marketing results you want your blog to achieve, whether you're an artisan seeking customers, a writer seeking a book deal, or a designer seeking freelance clients (or something else entirely).
In Lesson 2, we'll come up with the overall themes you want to be communicating to the world and the ways you  are best suited to do it.
In Lesson 3, we'll look at your audience (real or imagined!), and find out who they are and how to make them fall in love with you.
In Lesson 4, we'll work out an editorial calendar for your business blog. You'll decide what kinds of blog content will do the best job of communicating what you need to say, to the people you want to reach.
You'll finish the workbook with a blogging plan you can put to work right away.

What you get, for $29:
4 lessons on creating a blog that works for you, your goals and your people.
5 worksheets that ensure you really do find the balance for YOUR business.
2 bonus lessons on getting more traffic and testing out what's working
I found the focus I needed to decide how to handle my blog and where and why it will work within the mission of my business goals.

-Gabrielle Krake, Bee Wise Goods

" Through the information, worksheets, and feedback, this blogging class really leads you from wherever you are — whether it's a new blogger or someone looking to improve what you've got — and helps point you where you want to be. Diane & Tara are full of insights, and even better, they are awesome at helping you find your own insights where you'd mislaid them when you weren't looking."

–Amy
"It was a lot of fun. The material really guides you look deep into what you are trying to not only communicate with your blog, but take a deeper look into who your customers are, why you are communicating with them and provide clarity into what your business is all about."

"This class has provided me with the tools I needed to focus my blog, suddenly blogging doesn't seem so difficult or pointless."
Is this workbook for me?
Have you heard that you "should" have a blog for your small business, but aren't sure how it's supposed to help you?
Have you tried blogging, but haven't found it to be a very effective marketing tool?
Do you struggle to find something to say?
If you're nodding along (or grumbling along), then yep, this workbook is for you.
If you're looking for technical information (or turning your existing blog into a business), we can suggest other resources, just ask!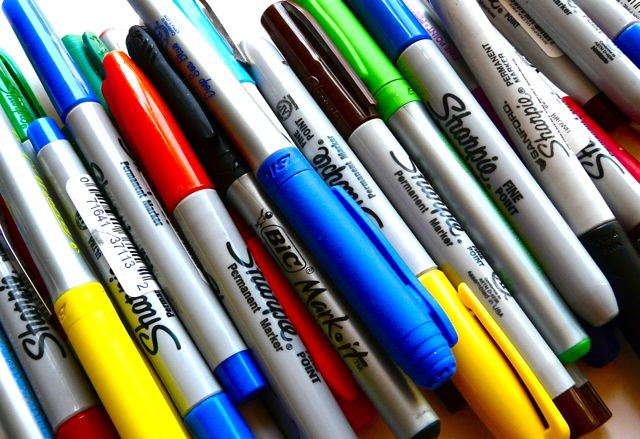 Who are the instructors?


Tara Swiger is a writer, a maker, and a Starship Captain. She's the author of Market Yourself:  a system for smart + creative businesses, and she leads explorations into your particular business.

Diane Gilleland is a craft writer and teacher who produces CraftyPod.com, a blog and podcast that are central to her business. She's written three ebooks on craft-business blogging and teaches live classes in social media for creative business-owners.
Still got question?
Don't hesitate to ask!