It's almost time for Open Boarding!
The Starship opens December 4th with only 25 spots. This will be the only time it opens for 2018 membership. (Every December the spots sell out, so get on the list!)
To be notified first, sign up here:
What is The Starship?
• Weekly, gentle accountability check-ins where you get to ask amazing Captains anything you like, in the text-based chatroom Holodeck
• Quarterly Map-Making sessions. Four times a year we set new, reachable goals and boil it down to Next Steps (that actually get done). You make a map to guide your next three months.
• Over 15 classes + guides aimed at exploring different aspects of growth, each with apply-it-to-your-own business worksheets. Most are ready for you to download and work through as soon as you like. The biggest classes, Pay Yourself and Craft Your Marketing, will be held twice a year (and Starship Captains get free access, along with extra weekly Q+As and bonus worksheets)
• A private, online space to ask me (and all the other Captains on board) your questions + get specific Do This Next steps or encouragement
What the Starship really does for you:
Answers your 3 am questions, so you're not up all night trying to figure out what to do. Your answers may come in the form of a class, a forum post by someone else, or the opportunity to ask in the forums and someone will be by to help you with it.
Gently holds you accountable. When you share your goals, your intentions and just your weekly plan, you give it power. When we know what you're doing, and ask you (sweetly, gently) how it's going, you rise to the occasion, and actually get stuff done.
Envelops you in the friendly warmth of coworkers without ever actually getting out of your pjs. Yep, everyone in this space is working on the same goal (a creative biz!) but in our own ways. So whenever you're feeling lonely or confuzzled, walk out to the water cooler and get some feedback or a cup of tea.
Connects you with resources. Whether it's the answer to a question or just the person who can help you spread the word, the Starship will be gently hooking you up into a support system that will biggify you in a million ways.
More than anything, the Starship takes you where you want to go.
With the Map-Making, you define your destination. With the check-ins, you stay on the course. And with Laserbeams of Clarity (our one-on-on sessions), we zap anything in the way.
Sign up here to learn more about the Starship and be notified when it opens again!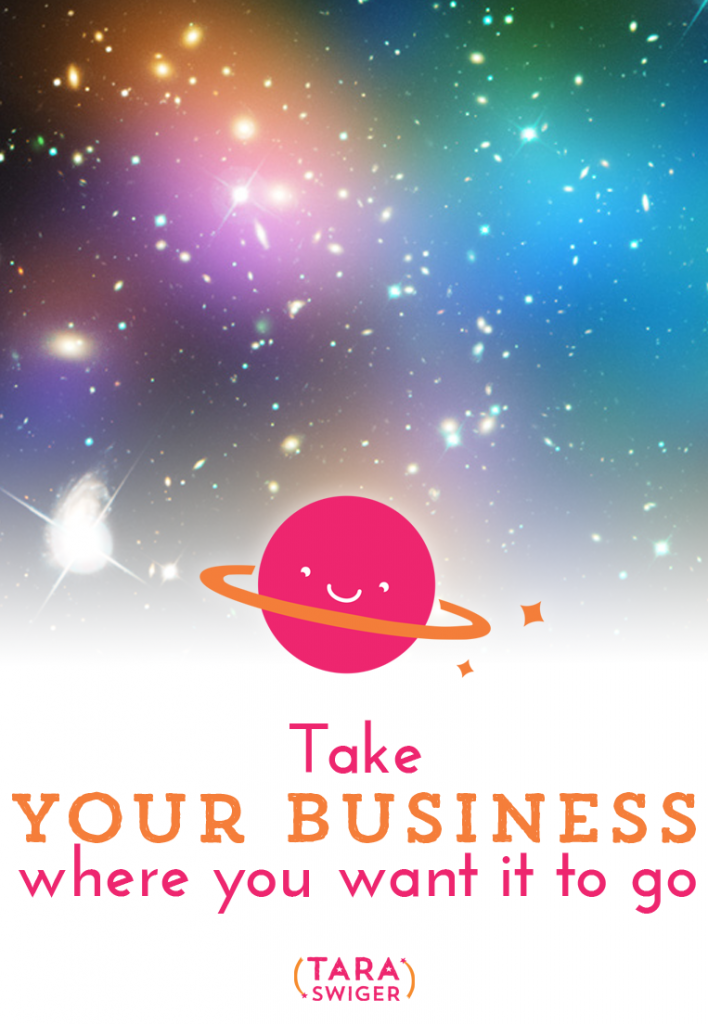 Get your Early Boarding Pass
Get a free e-course on reaching your goals
Meet a few of the Captains and learn their lessons
Be the first to be notified when the Starship reopens