Let's go on a path-building exploration!
You know by now that you need to make it easy for possible-customers to get to know you and your product, that you need to create a path of connection, wherein they come closer and closer to you and your world. Effective marketing is building  a path that is clear, easy and creates real connection with your Right Person.
Social media is scattered, old blog content gets buried, and people get ad-blindness at your sidebar…so how the heck do you build that connection, in an orderly fashion with every new person? Without running yourself ragged or being creepy-friendly?
 Automagical Email Series!
Creating a series of emails for your subscribers is an easy, effective way of connecting with new readers, almost-buyers, and customers. Once you create the series, it continues to be automagically delivered to new subscribers (thanks to your newsletter software)…without any more work from you! Best still, the series can serve as a clear, obvious path of connection, bringing you and your people closer together, while starting real conversations.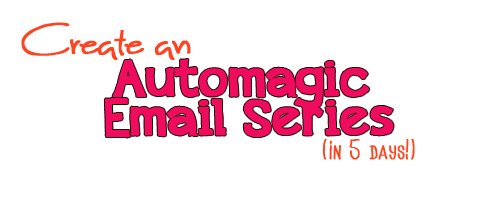 In this 5 day exploration, we'll look at how you can use an email series in your business, to reach your specific business goals. We'll talk about examples of how other businesses have used them effectively and then we'll apply that to what you do.
This Exploration includes:
4 video lessons where you'll learn: What is an email series and you can use it to be more useful to customers, connect more deeply with new readers, and provide a back-stage pass to almost-convinced buyers.
A Exploration Guide, with written lessons (so you don't have to watch the videos!), worksheets, and questions to focus the material on your goals.
Worksheets for every lesson – to explore how you could use each option.
Craft Your Series Guide that walks you through the steps of plotting and writing your first email series.
The Lessons
Day 1: What are autoresponders and how they work to connect you with your people. 
This lesson includes a video, and a written pages on what an autoresponder is and why you want to use it. The Exploration Guide includes instructions for setting your intention for the class, defining your goals, and plotting your current customer path.
Day 2: Using an email series to connect with new readers. 
This lesson has a video and written portion with examples and ideas for connecting with your new readers. The Exploration Guide will ask you to define what you want your new readers to do, and what they need to know to do that.
Day 3: Convincing almost-ready buyers with an email series
This day has video and written lesson with examples of using an email series to provide more information than a traditional sales page. The Guide will help you identify what other information buyers need, along with instructions for collecting testimonials for your series.
Day 4: Make your product more useful with email series. 
Today the video and written lesson will give you ideas for using an email series to deliver your next class, e-book, or mystery knit-along. The Exploration Guide will lead you in splitting up your content, so it's more useful for your customers.
Day 5: Write your email series. 
This is where it all comes together! A series of questions and prompts will guide you through the process of outlining and writing your very first series.
Bonus: Resources! This will be a list of links to:  my favorite email series, tutorials for putting your series into your email software, answers to the questions I received during the class.
At the end of the class, if you do all your homework, you will have your first Email Series outlined and ready to write and send! 
The class is only available to Starship Community members! Learn more about the Starship here. 
Want a sneak peek at what the videos will be like?
Here's Lesson 1: the Hows and What-fors of Automagical Email Series:


How's this work?
When you sign up, you'll get an email with a link to subscribe to the emails. You fill in your email address, confirm you want the emails, and then you'll get the first lesson within the hour of joining! Each additional lesson will be delivered 24 hours after the previous message.
What's cool – this is exactly how your email series will work for your subscribers, so you're getting a chance to see it from their end!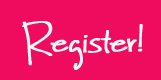 Is this for me?
I know! It can hard to decide! Here's a few things about the person who will find this most useful:
You have something for sale, right now. You have something to invite people to do or buy.
You already have set up an "email newsletter" list, and have the subscription form somewhere on your website. (It's ok if you don't have any subscribers yet!)
You want something new from your business: more conversations, more sales, or just more information about who your customer really is. (If you're completely swamped with orders and you couldn't stand another customer, don't bother! Just keep making!)
You sell something close to your heart: either a handmade product, your teaching, your writing, your art, or your thoughts.
Note: This is not a class about setting up your newsletter list, or getting new subscribers. This class does not include the technical information (click file, save as…), because that information already exists from your newsletter software. If you don't know where it is, I'll be happy to help you find it!