When you don't know what to do next.
When you've done everything you can think of in your creative business and it still isn't quite what you want.
When you've read the books, taken the classes, opened the shop, taken the pictures, written the descriptions.
But you're not there yet.
Not where you want to be and not certain how to get there.
That not-knowing is a cold + lonely space.
The solution is not simply another class, another book, another pro/con list.
The answer is in an adventure. An adventure in defining where you really want to go. An exploration into  finding the path to your (dream) destination. A map built for you. You, with your own particular sparkle, skills and style.
And a friendly crew to help you get there. A crew that has done it before (crafted their ideal business, approached a shop, sold at a craft show, written a book – wherever your journey leads you, there's someone on our crew who has adventured into that space) and that will hold you (gently) accountable on the tiny things that fly you towards your dream destination.
I've been on that planet. I've adventured through the space of a sustainable business.
For over 6 years, I've crafted a business (and life)  with my handmade yarn business.
First, I built it to be able quit my day job but  2 months after quitting my day job (yay!) my husband lost his job (boo!). And our car exploded. And our house got broken into and everything of value was stolen.
So: I built a business that supports my entire family.
I read the books, the blogs, the smarties. I experimented and tested and kept track of everything that worked (and didn't). I found a community to support me. To hold me accountable. To ask those 3 am questions.
It took the combination of the learning + the community to make my business fly. I want you to have the same adventure, without those scary lost-in-the-darkness-of-space moments.

To support your adventure, I've combined everything you need: Regular map-making, a crew of smart captains, weekly accountability and one-on-one conversations.  
What is The Starship?
• Weekly, gentle accountability check-ins where you get to ask me anything you like, in the chatroom Holodeck
• Map-Making Guide + live sessions. Four times a year we set new, reachable goals and boil it down to Next Steps (that actually get done) .
• One on One Laserbeams of Clarity. Every quarter you + I sit down together to talk about what's going on with your business + how I can help.
• 12 classes aimed at exploring a different aspect of growth, each with apply-it-to-your-own business worksheets
• A private, online space to  ask me (and all the other Capatains on board)  your questions + get specific Do This Next steps, or encouragement.
Not just for a month, but for an entire year.
The Starship is 12 months of membership, classes, check-ins and conversations, for $499 (payment plans available).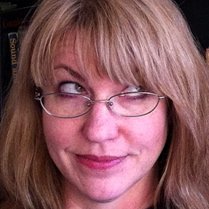 I love it so much, I've invited my friends into the Starship! I told them: It keeps you honest. It focuses you. It lets you know your questions/problems aren't dumb. It lets you know you aren't alone. It gives you a community where you feel safe asking questions. If that's what you need, you need to join.
-Heather Ordover, author, designer and podcaster

Ready to boldly go?
The Starship will began boarding at the end of June. Sign up below to meet the Captains and get a transporter when it reopens.
What the Starship really does for you:
• Answers your 3 am questions, so you're not up all night trying to figure out what to do. Your answers may come in the form of a class, a forum post by someone else or you can ask it and someone will be by to help you with it.
• Gently holds you accountable. When you share your goals, your intentions and just your weekly plan, you give it power. When we know what you're doing, and ask you (sweetly, gently) how it's going, you rise to the occasion, and actually get stuff done.
• Envelops you in the friendly warmth of coworkers without ever actually getting out of your pjs. Yep, everyone in this space is working on the same goal (a creative biz!) but in our own ways. So whenever you're feeling lonely or confuzzled, walk out to the water cooler and get some feedback or a cup of tea.
• Connects you with resources. Whether it's the answer to a question or just the person who can help you spread the word, the Starship will be gently hooking you up into a support system that will biggify you in a million ways. (A great example is Heather's story of raising money for emergency surgery).
More than anything, the Starship takes you where you want to go.
With the Map-Making, you define your destination. With the check-ins, you stay on the course. And with Laserbeams of Clarity, we zap anything in the way.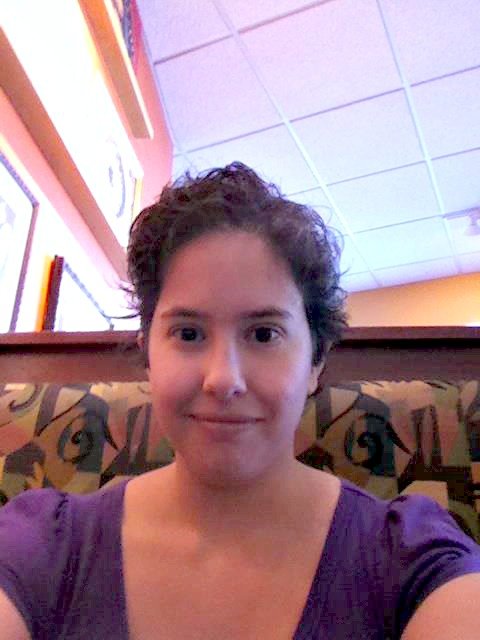 "I joined the Starship looking for help in writing a book about my life as a young cancer survivor. I mostly hoped that my fellow Captains would keep me accountable and on schedule and give me some encouragement as needed. The Starship helped me figure out just what I wanted to do and how to get there. Along the way, the other Captains have encouraged my ideas, given me push back on parts that I wasn't entirely clear about and gave me inspiration to try things that terrified me.
I worried about fitting into the Starship since I'm not a maker nor a pattern designer; I'm mostly a writer and a crafter. They welcomed me with open arms and I found that I did fit right in. I've formed solid connections with Captains which has helped me  form solid connections to my blog readers. I've gained insight to who I am and who I want my business to cater to. I feel like this solid understanding of my personal path and my business's path has made my blogging content more approachable and more fertile for new ideas."
-Vanessa Laven, writer and speaker

Here's a list of destinations that Starship Captains have dreamed of (and accomplished) in the last six months: 
Amy increased her Etsy sales by 320% over last year's November, that's 150% OVER her goal.
Ana reached her biggest income goal after just 2 months.
Steph got accepted to speak at 2 events.
Heather created her first audio product.
Melissa released a new line of designs.
(Each of these was just a 3-month goal)
The heart of the Starship is our weekly Holodeck Parties.
You show up and you check-in: Whatcha workin' on? What's going well? How can we help? I'm there for help, encouragement, and my undivided attention…and so are lots of other small-biz smarties.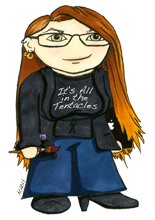 I try to make it to the Starship chats every week. I find that Tara's questions help me look back at my whole week (instead of just the past day or two) and see what I've accomplished, where there were challenges, and marvel at how much really got done. Plus, Tara and my fellow Starshippers are great at brainstorming ideas and finding a way past the maze of "shoulds" and "buts" to some great solutions to seemingly difficult problems.
Even if I don't put the advice to work right away, the Starship chats always help me check my course and make sure I'm not about to sail myself off a cliff.
-Amy Crook, artist

Got something specific to work on?


Check out the classes in the library (immediately + continuously accessible):
Pay Yourself - 6 video lessons + apply-it-now worksheets on finding the profit in your current business and paying yourself (finally).
Map-Making Guide – Step by step plan to take you from where you ARE to where you WANT TO BE. Includes 6 worksheets and 3 colorful maps.
Busting the Blog Myth: Creating a blog that gets you want you want – My collaboration with Diane of Craftypod.com, this workbook has has 4 lessons and 6 worksheets to move for your blog from eh to oh yeah!
Finding + Wooing your Right People – Your guide to finding buyers, keeping them happy, all while staying true to the you-ness that keeps them smitten
Right People 201: Dig deep into who your Right People are and where you'll find them.
Pricing your Handmade Awesomeness – Stop stressing if the price is right. This class includes 3 mathematical equations to find your price AND talks about the harder, emotional stuff that goes into pricing.
Rock the Shop – Wanna sell to local boutiques? Two hours, 2 checklists and 3 worksheets until you can do it with ease.
Rock the Show – Stop stressing over the craft show and get your goodness on the road (fun + profitably!)
Bake Sale Marketing – This is a doozy! 5 hours and a pile of worksheets to walk you through every aspect of spreading the word in a way that feels awesome to YOU.
How to Make Money – The inside look at everything I do to make money, with tips on branching into more income streams.
How to love Marketing – Feel icky? I know, it can be gross, which is why I spend an hour reminding you of all the fun, totally you ways to seduce the Right People.
Delightful Newsletter – Don't know what to say? or how to get people to sign up? We cover it all in this hour.
Holiday Sanity – 4 weeks of planning for your holidays in a no-stress, no-should way. Expect a Cookie Party. yes
And, you'll get everything new I do in the next year:
This includes:
Captain's Log: Plan, dream, get real + get ideal on your next year in business. And then it bring it to the Starship + get use-it-now advice.
Explore You: 5 days to exploring your best day, your best work, and your best business
Fun mail! This year I'm sending you stuff in your actual mailbox! Encouragements, workbooks, FUN!
More than 1/2 off next year's Boarding Pass.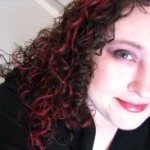 My  aspirations have blossomed and being part of the Starship has helped  keep me on track with the one-on-one guidance, classes, and community.
I love that the Starship is filled with different kinds of crafters, all moving to the same goal: expanding their knowledge and growing themselves and their business.  And Tara, the  brave leader of our starship, is here to *nurture* us in being  comfortable with our decisions, and *nudge* us to make smart steps  forward. 
-Kristine, Kadyellebee.com

But how does the Starship help you earn more, learn more, and get stuff done?
Let the Starship Captains tell you in their own words. I've collected the most inspiring stories in a free email mini-course. Click here to get it (completely free) and learn how accountability + map-making can help you fly.
What happens next?
Clickity clack on the buttons above + you'll be zapped over to Paypal to pay. When you've finalized payment, you'll get an email within 24 hours with your sign-up link. (Watch your Paypal email address, that's where it'll come!) Click through that email and Whoosh! You're all aboard! You can get your pressing questions answered today!
Need to think it over?
The Starship is a commitment, from you to your business and from me to you and your success. While you think it over, get to know the other captains and hear their stories and lessons, by signing up here.

The Starship has sure helped me keep going, even at my (sometimes very) slow pace.
I appreciate knowing that there is an audience out there of supporters and experienced colleagues who can chip in with ideas and thoughts and suggestions about what I might have going on. 
It's a work in progress!
-Lori-Ann Claerhout, Boreal Trim