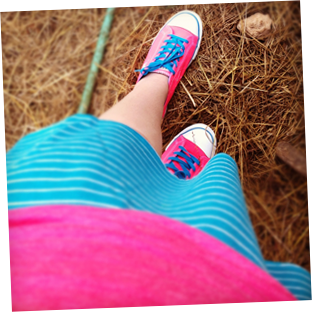 I'm Tara Swiger and I'm a yarn-maker, a writer and a Starship Captain.
I lead adventures for creatives who want to explore  your best work, your most-right people, and your own definition of success.
We find your best business by following your enthusiasm and experimenting with what works for you and your people and the world you're creating. I help you explore that world with the free mini-course, How to Explore. Together we can  make a map, craft flight plans or explore together aboard the  Starship. If you need the right words, I'm also a Communications Officer (you're the Captain, of course!)
There are no templates, schemes or YOU MUST lists. There are questions, laser beams of clarity, and dance parties.
If you're ready to start your explorations, the best place to is the free 5 week mini-course, How to Explore. To get the lessons, sign up here:
How did I get here? It all started with yarn.
7 years ago, I started creating and selling handmade, eco-friendly yarn.
3 years later, I quit my dayjob to make yarn full-time.
And then the questions started. 
The more I shared my journey of crafty business, the more questions I got: HOW did I grow the company? HOW was it thriving after the economic meltdown? HOW could they find more buyers?
I discovered I loved learning, reading and talking to creative businesses about how they could share their thing (ie, marketing), reach their biggest fans, and craft a business life they loved. I started getting emails from interesting people doing amazing work. Could I help? Of course!
Through conversations and experiments and consulting gigs, I've learned what works.
I've worked as a Community Manager in a retail-focused tech start-up, and a Content Strategist for consultants, designers, and coaches. I've Idea Partnered with copywriters and hiring managers and tiny media companies. Together we've launched programs, sent press releases, and created content strategies that built a community from scratch.
For the crafty business community, I've taught over a dozen classes on everything from rocking a craft show to communicating with your right people (hint: it's all related!). I took what was working for tech start-ups and big-biz consultants and applied it to teeny tiny one-woman-shows.
I compiled all those lessons into a book for small creative businesses, published by Cooperative Press:
You can order it here.
And now I captain a Starship.
The Starship is a year-long adventure with a community full of explorers. Together we hold each other accountable with map-making, weekly chats, and regular classes. I accept new Explorers once a quarter, and until then you can get on the Early Boarding Party and meet a few of the captains.
I'm a big nerd, but you don't have to be.
I love Doctor Who, Star Trek (all of 'em, but especially DS9), and Battlestar Gallactica. I also knit, quilt, crochet, and spend way too much time reading.
Despite all this, you don't have to be much of a geek to fit in, but it helps if you dig metaphors, adventures and explorations (both real and imagined).
The thing is – those geeky shows are about more than space and aliens – they're about being an Explorer. About approaching the world as if you don't know everything yet. And this is exactly how we approach your creative business. Because your business is an entire world, your world, with your own culture, people and rules. No one else's systems or rules will apply. You learn through exploration and experimentation. 
The question we answer here is: if you can't use a system or a template, how do you create an amazing business, one that's all yours?
Want the whole story?
Here's the How I Quit My Day Job story:
1. It All Starts At Home
2. Learning to Knit
3. Debbie Stollar Changed My Life
4. Into Cubicle Land
5. Out of the Cubicle Forest
How every job prepared me for entrepreneurship:
The making of an entrepreneur
Studying French as practice
Learning Marketing via pottery
Here's the story of how I came up with my yarn company name (warning: adorable story ahead!)


What about you?
When you can expect to hear from me
If you are a customer, who has bought something and has a question or concern, you can expect to hear back from me within 1 business day.
If you are asking something general or just want to connect (yay! thanks!) I answer those emails on Mondays and Thursdays.  If I'm terribly behind, it may take me as much as two weeks to answer your email.
It's been over 2 weeks and you still haven't heard back? Send it again and let me know on Twitter! It probably got lost in the internets!
Although I love chatting with you, most biz questions don't have a simple answer and a single email won't be enough. If you really want my focused time and attention on your biz, join the Starship or take an Exploration.
Where to find me in the rest of the world
Facebook - join the community of adventurers
Flickr - daily-ish photos of yarn, sheep, life
Ravelry - my knitting projects
Goodreads - where I track all my reading and want-to-be-reading Including my 100 in 2012 project.
YouTube - interviews with business explorers (and some cute videos of my sheep!)